22 February 2018
Derek Jacobi and Anna Maxwell Martin star in Ilkley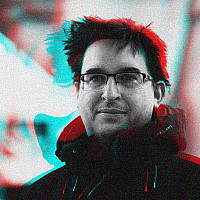 Screen Yorkshire is backing Harry Michell's new film, Ilkley, which has just started production.
Starring Roger Allam, Derek Jacobi, Anna Maxwell Martin and Harry Melling, the black comedy is co-written by Michell (Chubby Funny) and Jamie Fraser. 
''We're delighted but not surprised that Harry Michell has managed to secure such a brilliant lead cast for Ikley," said Hugo Heppell, head of investments at Screen Yorkshire.
"The combination of his highly entertaining script and of course, the location, which is so central to the story, made it an irresistible project for Screen Yorkshire and we're excited to help bring it to the big screen.''
Helen Simmons will produce the follow up to Michell's debut feature, Chubby Funny, which received critical acclaim after a festival circuit run.
It will be shot on location in Yorkshire later this month, with additional finance coming from Ivy Gate Films, and Umedia. 
"I'm thrilled to be collaborating with Harry again on our second feature. We have managed to attach a fantastically talented cast and with the unending support of our financiers and Independent, we look forward to making a hilariously funny and brilliantly original film," added Simmons.
The film centres on an annual Literary Festival in Ilkley, however, on the final weekend, the spa town will welcome the world's most controversial secularist, and two hapless evangelicals tasked with killing him.