06 December 2017
BBC One to broadcast Midnight Mass from Leeds Cathedral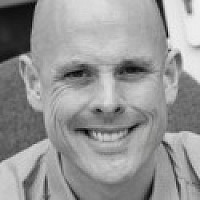 BBC One will broadcast live from Midnight Mass at St Anne's Roman Catholic Cathedral in Leeds on Christmas Eve.
The programme will start at 11.45pm on BBC One on Sunday December 24th. And on Radio 3 and 4, the service will come live from the Metropolitan Church of Christ the King in Liverpool, led by the Archbishop of Liverpool.
Fatima Salaria, Commissioning Editor, Religion & Ethics, said: "The BBC's religion output at Christmas aims to bring communities together to reflect on the true meaning of this very special time of the year.
"I'm delighted with the fantastic mix of traditional carols, festive music, spiritual contemplation and live worship we are offering, giving audiences a variety of opportunities to celebrate the festive season in their own personal way."
Christine Morgan, Head of Religion and Ethics, BBC Radio, added: "For many the season begins with the festival of Nine Lessons and Carols from Kings on Christmas Eve. Then, as people around the country come together to celebrate Christmas with friends and family, BBC Radio provides the perfect accompaniment to the festivities. 
"As ever with our rich offering of music, conversation, reflection and beautiful, live services all over Christmas, there's something special for everyone."
Edward Stourton will present a special edition of Radio 4's Sunday programme on Christmas Eve. The team will join the Bishop of Manchester to find out why he's concerned at the increasing number of homeless women.