13 November 2017
ABF Pictures creates new advert for Peacocks starring Wagner and Jedward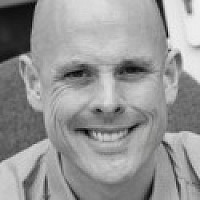 ABF Pictures has created and produced a TV campaign for fashion retailer Peacocks featuring former X factor contestants Sam Bailey, Wagner, Jedward and Honey G. 
The campaign will launch in the UK from tomorrow and run through to Christmas. 
The adverts feature a bespoke Christmas rap written by the ABF team and produced and arranged by MediaCityUK-based Gas Music.
The dance routine was choreographed by Red Ice Productions based in Knutsford.
ABF Pictures produced the adverts and effects in house, with shoots taking place at The Sharp Project and Delamere Manor in Northwich. The campaign, including the soundtrack, was created within six weeks and includes versions for both TV and digital. 
ABF Pictures Creative Director Matt Barraclough said "Peacocks challenged us to create something fun and memorable that would appeal to their core customer. We started with the strap line 'All you need to do is the wrapping.' The rest just fell in to place from there. We think we've produced something that will really stand out on TV and give the brand a big push for the busy Christmas period."
Wayne Thomas, Head of Marketing at Peacocks, added: "We chose this creative based on 
the standout ideas from the team at ABF. We loved the rap and thought this really made the ad jump off the screen. The whole production process was a fantastic and memorable experience. We can't wait to see the ads on TV."
Peacocks has more than 500 retail outlets and franchise stores located worldwide.