12 January 2022
Line of Duty star Adrian Dunbar films ITV drama in Lancashire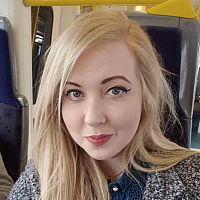 A new ITV detective drama starring Line of Duty actor Adrian Dunbar has started filming in Lancashire.
The new drama series Ridley has been written and created by Paul Matthew Thompson, one of the lead writers of ITV's detective drama Vera, and co-created by Jonathan Fisher, the Managing Director of West Road Pictures.
The new series is inspired by real life retired detectives who re-join police forces in a consultancy role. The show follows retired Detective Inspector Alex Ridley, played by Adrian Dunbar, who is working in a consultancy role and resumes his partnership with former colleague DI Carol Farman, played by Irish actress Bronagh Waugh. 
The show will be filmed across locations in Northern England and is a West Road Pictures Production for ITV, in association with All3Media International. 
Adrian Dunbar said: "Ridley has begun shooting and we really couldn't be off to a better start. Despite the wintry weather, everything from cast and crew right down to the catering is excellent. Bronagh Waugh has stepped into her character's shoes seamlessly and we have been joined by some great actors with more to come."
Jonathan Fisher added: "It's a real thrill for filming to be underway with such a top-rate cast starring alongside Adrian Dunbar and led by a superb production team. We can't wait to share this absorbing new detective series with our audience."
Ridley has been commissioned for ITV by Head of Drama, Polly Hill, with Chloe Tucker, Drama Commissioner, overseeing production of the drama.