26 November 2021
"Pivotal moment" for Liverpool's £70million film and television studios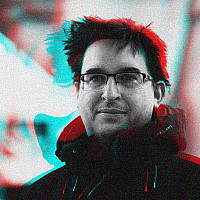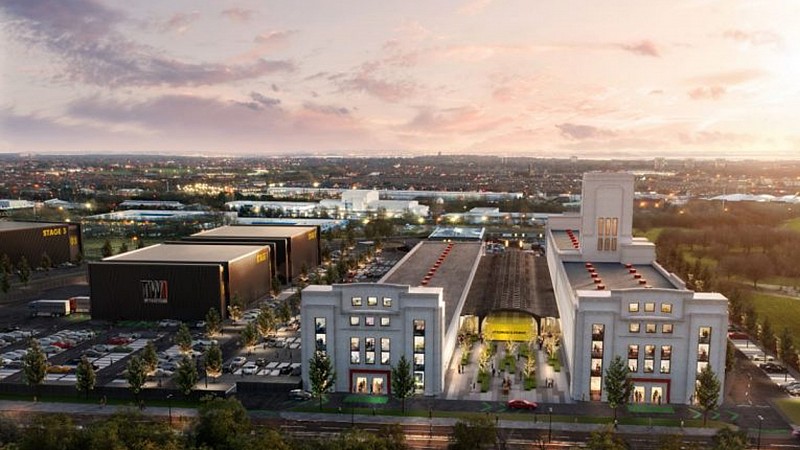 Plans to build "game-changing" film and television studios in Liverpool creating almost 4000 jobs could be approved next week.
The long-awaited transformation of the former Littlewoods building will be considered by the Council's Cabinet on Friday
Today Liverpool City Council submitted a report to "unlock a potential £70m redevelopment" of the area, which it hopes will turn the city into one of Europe's "premier TV and film hubs."
"Liverpool's offer has blossomed over the past decade to the point that it feels like your bumping into a TV crew every other day or seeing the city on the TV or in the cinema every other week," said Councillor Sarah Doyle, Liverpool City Council's Cabinet member for Economic Development.
"The move from being the 'go to city' for exterior shoots to one that can provide productions with the studios and talent supply to match our stunning backdrops is one the city needs to deliver, as the economic and educational benefits are there for all to see.
"The opening of The Depot studios last month was a great start but Littlewoods is on a different scale, which is underlined by the calibre of the partners like Twickenham Studios and John Moores University waiting in the wings.
"This reports spells out the first steps to bringing this sleeping giant of a building back to life. If approved, we can deliver the remediation and set the stage for phase two and making this dream a reality, creating thousands of skilled jobs the impact of which will be felt way beyond these studios."
Original plans were put into disarray following a huge fire in 2018, which engulfed the building. Since then it has remained vacant and is in a state of "severe dilapidation."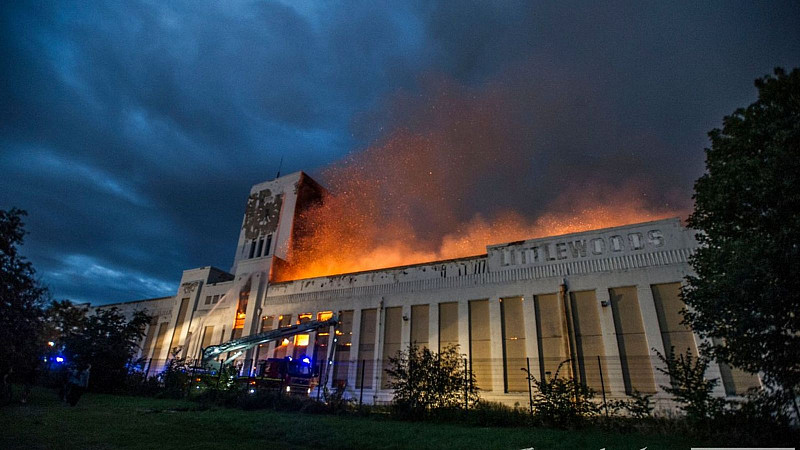 The proposals set out a major redevelopment in 2 phases, with approval first being sought to begin an £8m "remediation first phase" in early 2022.
That funding would come from Liverpool City Region Combined Authority and be given to developers Capital&Centric to carry out site investigations, remediation and main scheme design works.
This forms part of a wider £17m funding package, which was previously agreed by the Combined Authority. £3m of this was invested in The Depot Studios, which have been built nearby.
Phase One is expected to take around a year.
"This is a pivotal moment for the Littlewoods project and will kickstart activity on site. We've worked hard to get to this stage, investing in developing the vision for the site and securing key tenants. We can't underestimate what an important regeneration project this is to Liverpool, which is shown in the support we've had from the City Council and Combined Authority," said Adam Higgins, co-founder of CAPITAL&CENTRIC.
"As well as cementing Liverpool's position at the forefront of the UK's creative industry, it will bring a shed load of benefits to people living nearby with thousands of jobs and millions invested. We want to inspire local kids to think about a career in film and TV, and with an education partner to enable the city to grow its own talent pipeline."
The second phase is yet to be fully costed, but the the council and combined authority are projecting to both invest £12m and a commercial lender being sought for the balance.
Should planning permission be granted, the studio will comprise of:
85,000 sq ft of studio and ancillary space for Twickenham Film Studios, to be operated by TIME+SPACE Studios. Twickenham Studios was the first tenant for the scheme and signed back in 2018.
75,000 sq ft of education space proposed for Liverpool John Moores University to deliver a "sector-leading" Entertainment Technology Centre to ensure local young people develop high-level skills to work in the industry.
A further 95,000 sq ft of flexible employment space for creative industries, which will be advertised to market for expressions of interest.
"Our region is a vibrant, innovative hub of creativity and talent. I want our funding to give local people proper opportunities to succeed," added Steve Rotheram, Mayor of Liverpool City Region.
"Our heritage, architecture, talent and people mean that we will always be able to attract film and TV productions from across the globe. But why can't the actors come from Kirkby, the camera operators from Runcorn or the editors from Bootle?
"I want our region to be the UK's 'Hollywood of the North.' We've already seen the first temporary sound stages launch and it's fantastic to see our £17m investment to develop world class facilities at Littlewoods take the next step.
"In years to come, I'd love to see a production written, filmed, acted and produced in the Liverpool City Region clearing up during awards season."