28 October 2021
Radio stations receive first RAJARs since 2020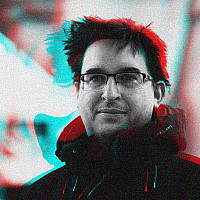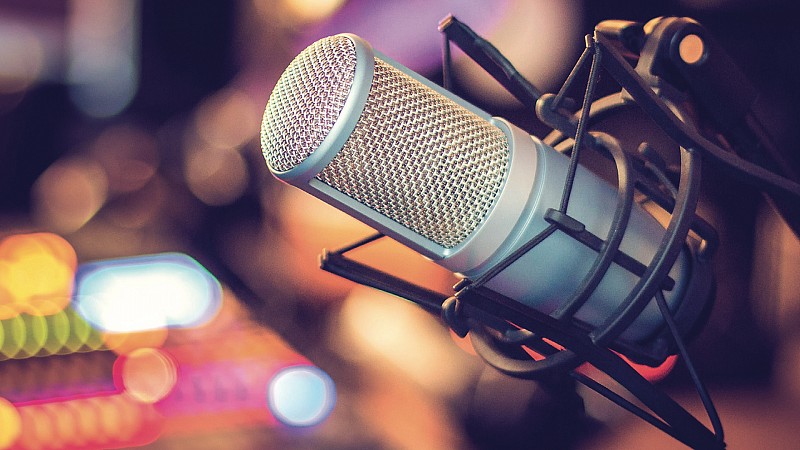 RAJAR has published its first official radio listening figures since March 2020.
As a result of the Covid-19 pandemic, Rajar was forced to suspend all of its face-to-face market research.
During the pause it has changed its data gathering techniques to capture more data, including panellist and MediaCell technology. MediaCall is an Ipsos Mori mobile app which "listens" to which stations respondents are tuned into.
"As with many sectors, we have faced an unprecedented set of challenges during the pandemic. The team at RAJAR with the enormous support of our research partners Ipsos and RSMB , have developed a flexible design that both strengthens the service both now and for its future evolution," said Jerry Hill, Chief Executive of RAJAR.
These statistics relate to an "extended" third quarter, which runs from April to September 2021.
National Picture
Today's figures show that 89% (49.5m adults) tuned into a radio station every week during the third quarter of 2021. The total average number of weekly hours listened to radio during the period was 1.012bn.
74% of the population now tunes into digital radio every week, with 41m listening to radio via DAB, DTV, Online or App every week.
29% listen to live radio via a smartphone or tablet at least once a month, this is particaurly the case with the 35-44 age group.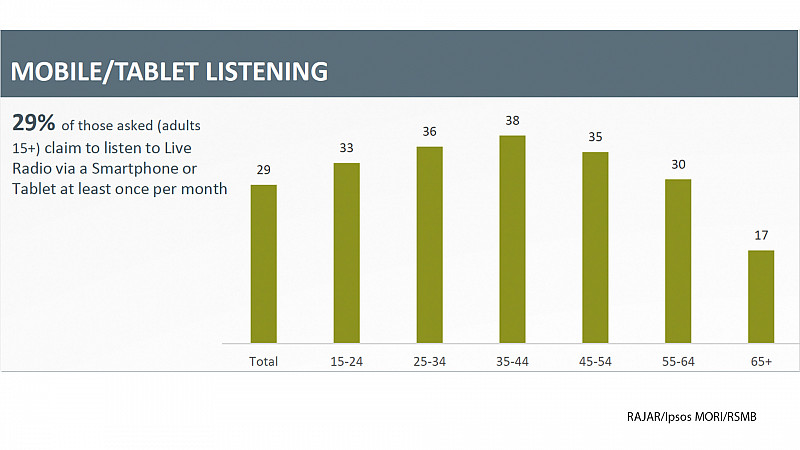 Smart speakers are also gaining traction, with 48% of speaker users claiming to listen to radio weekly. 20% of these say they use smart speakers to listen to radio every day.
Most people listened to their favourite station at home (65%), with 21% in a vehicle and 14% at work or elsewhere.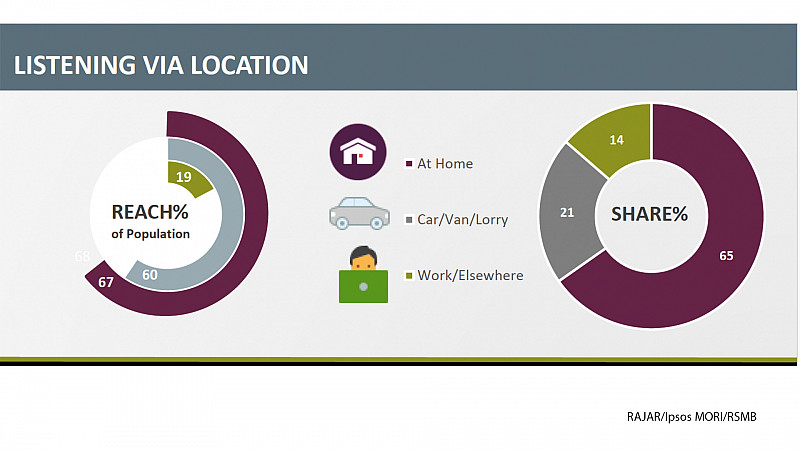 BBC Radio
34.63m people tuned in every week to BBC stations, giving the corporation a 50.9% share of listening.
BBC Local Radio had 6.7m listeners a week, with a 15% share.
BBC Local Listening

|   | Listeners '000 | Weekly Reach (%) | Share of Listening (%) |
| --- | --- | --- | --- |
| BBC Radio Cumbria | 93 | 22 | 8.6 |
| BBC Radio Lancashire | 164 | 13 | 6.1 |
| BBC Radio Leeds | 234 | 14 | 3.9 |
| BBC Radio Manchester | 238 | 10 | 3.5 |
| BBC Radio Merseyside | 271 | 16 | 8.8 |
| BBC Radio Newcastle | 247 | 17 | 6.3 |
| BBC Radio Sheffield | 216 | 16 | 6.4 |
| BBC Radio Tees | 115 | 14 | 3.4 |
| BBC Radio York | 66 | 11 | 3.7 |
MediaCityUK-based BBC Radio 5 Live posted a reach of 5.91m, with Radio 5 Live Sports Extra adding an additional 1.7m listeners.
BBC Radio 3, which is to be based at MediaCityUK had 2.17m listeners, while Radio 6 Music, which is also heading to the North West recorded 2.69m listeners.
"As these figures show, live radio plays a unique role in people's daily lives despite the disruption caused by the pandemic over the past 18 months, with listeners coming to our national stations for company, information and escapism," said BBC Chief Content Officer, Charlotte Moore.
"During this global crisis, we've also really seen the importance of Local BBC Radio, as well as our stations in the Nations, as they connect with communities, making a difference in all parts of the UK."
Commercial Radio
Commercial radio recorded its biggest audience to date, with 36.8m across the UK.
"The official data demonstrates that the popularity and power of commercial radio is stronger than it has ever been. As listening habits shift and evolve commercial radio is offering more of what people want," stated Ian Moss, Chief Executive of Radiocentre.
"The mix of entertainment, information, trust, comfort and fun means that in a world of infinite listening choices people keep choosing radio."
Bauer, which owns brands including Greatest Hits Radio, said that 72% of its listening came via a digital device. Ahead of the 66% industry average.
Its Hits Radio Brand network is the biggest commercial radio network with a reach of 10.2m and Greater Hits Radio achieving 3.1m reach.
Absolute Radio Network had its highest ever reach, 5.2m, with its 70s, 80s, 90s and Classic Brands also seeing additional listeners.
"We are incredibly proud of the performance of our strong brands. The Hits Radio Brand is now the UK's biggest commercial network – an amazing result, and the Greatest Hits Network is a clear success thanks to its distinct music proposition and much-loved presenters," said Ben Cooper, Chief Content and Music Officer, Bauer Media Audio UK.
"These results combined with stand-out performances from the Absolute Radio Network and the ARIA winning Magic Radio, position us well for the future as we reinvent radio for the next generation by finding new ways to reach audiences."
[We will add more comment as radio stations respond to the figures]