02 July 2021
"More power to the North" as BBC marks 10 years at MediaCityUK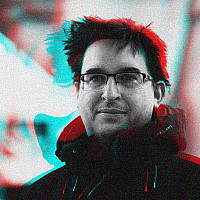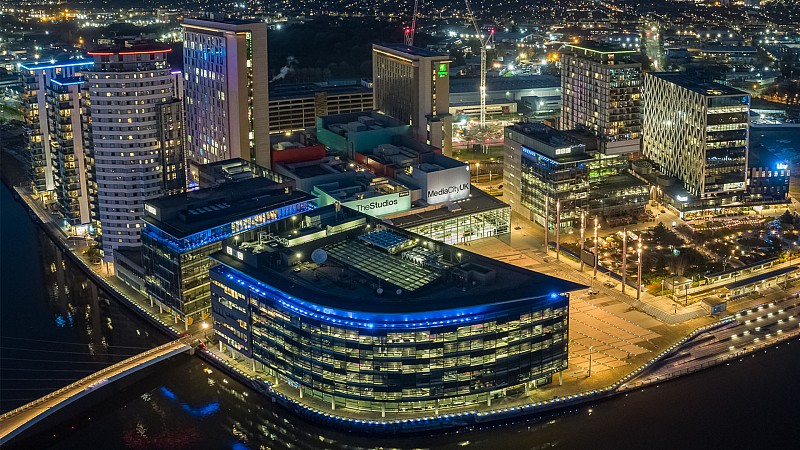 The BBC says it will be "doubling down" on its commitment to the North of England as it celebrates its 10th anniversary in Salford.
Over the next 6 years it states that it will increase activity across the region to "reflect, represent and serve all parts of the country."
"Our move to Salford was the catalyst for the development of MediaCityUK, which has provided thousands of jobs and pumped millions of pounds into the regional economy. We're extremely proud of what we've achieved, and those significant benefits it has brought to the region over the last decade," said Helen Thomas, Director, BBC England.
"And we're hugely excited about our truly ambitious plans for the future. Building on the strengths of our brilliant base in Salford we will develop it into an even bigger and more successful hub for popular TV, digital and radio, business news, and arts and culture."
In total 4000 BBC staff are based at MediaCityUK, which is home to Children's (CBeebies and CBBC), Sport, and Radio 5 Live, as well as local and regional services and the BBC Philharmonic Orchestra.
BBC Radio 3 and BBC Radio 6 Music will shortly be moving to Salford, with more than half of their broadcasting hours coming from the city.
Last month, it confirmed that Morning Live will move to MediaCityUK from 2022, meaning that BBC One's entire live morning output from 6am to 10am will come from the North of England.
The BBC's base in Salford will also become its main centre for its digital and technology teams.
"The presence of the BBC at MediaCityUK has been a game-changer for the creative, digital and tech sector in the region, kickstarting the ever-growing cluster of creative businesses around it, while unlocking the kind of employment opportunities which historically would have only been found on this scale in London," said  Stephen Wild, Managing Director of MediaCityUK.
"This has meant we can retain talent in the North and secure the growth of this exciting sector for the long term. The BBC's commitment to MediaCityUK has without doubt placed Salford and Manchester on the national and international map and we're proud to support the BBC with its ongoing expansion plans."
In March the BBC confirmed that a new long-running drama series will be produced in the North of England, the region will also get its continuity announcements with BBC One tailored to audiences in the North West, North East and Yorkshire.