23 July 2021
Gary Lineker to film Sitting on a Fortune at Dock10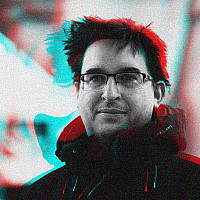 ITV has ordered a new game show, which will be hosted by Gary Lineker from dock10.
Sitting on a Fortune is an ITV Entertainment format, co-produced by its Possessed and Potato production companies.
Footballing legend, Lineker, will present the show, which sees players answers questions to win £100k.
The 6 contestants take to the stage and position themselves in a row of seats, one behind another. Only the person at the head of the line can answers questions, but a wrong answer and they're relegated to the back of the queue.
"I am absolutely delighted to be hosting what I think and hope will be a show that people love," said Lineker.
"It's going to be full of tension with high stakes and bags of drama from start to finish - everything a great game show should be. I can't wait for the viewers at home to experience the fun and the excitement of Sitting On A Fortune."
Glenn Hugill, Managing Director of Possessed added:
"This is a game with no gimmicks, no lifelines and nowhere to hide. It's all about trusting your gut instinct to pick the perfect place in the line and backing yourself to get every question right. Anyone who's ever chosen the correct queue at the supermarket or the airport will know the euphoria of getting that decision right!
"Gary knows a thing or two about a high pressure knockout competition and so is the perfect host for a show where you have to put it all on the line. Plus we are thrilled to be working with Michael and Potato again: in fact, anyone paying close attention will notice we now have a hell of a five-a-side football team."