08 July 2021
Channel 5 returns to Lancashire for 22 Kids and Counting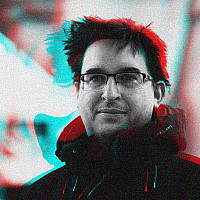 Channel 5 has ordered a new series of 22 Kids and Counting, which follows Britain's biggest family.
Made by Lion Television, the 10 x 60 minute series will return to Morecambe and follow the lives of Noel and Sue Radford, and their 22 children, plus 6 grandchildren.
"We have been making films with Sue and Noel for eight years and watched their family grow and grow so it's just great to be back with them again as they take on new challenges and adventures in the way that only the Radfords can," explained Nick Catliff, Executive Producer and Chief Content Officer, Lion TV.
In the new series, cameras film the "hectic" family life, as well as documenting a road trip through the Highlands, featuring 2 camper vans.
 "22 Kids and Counting was a much loved addition to the Channel 5 family last year, and we can't wait to welcome another series of good, old-fashioned family fun," added Dan Louw, VP Commissioning Editor for Channel 5.