18 March 2021
BBC to move more programming and teams to the North of England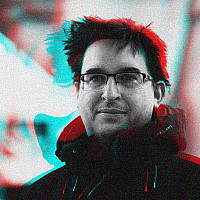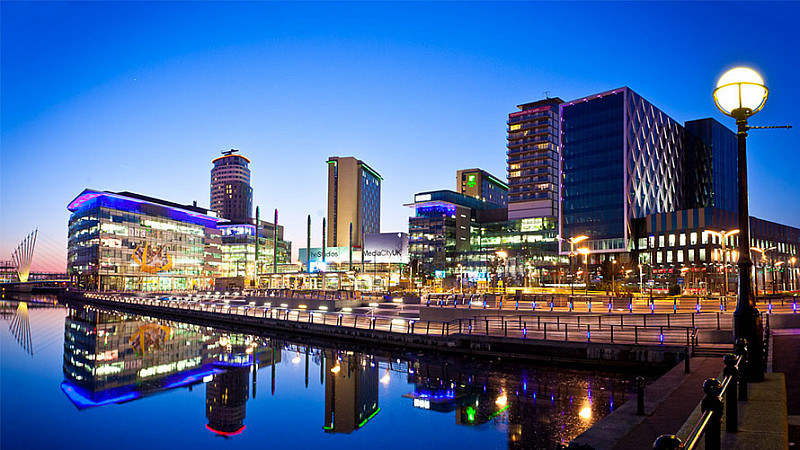 The BBC has published a blueprint for its "biggest transformation in decades."
The announcement will be a major boost to MediaCityUK, as the corporation stated that Radio 3 and 6 Music would be "rooted in Salford" with the majority of 6 Music moving to Salford "over time."
It also confirmed that MediaCityUK would become the "main base" for its digital and technology teams, supported by digital operations in Glasgow, Cardiff and London.
Daytime show, Morning Live will also be broadcast year-round from Salford. This means that BBC One's entire live morning output will come from MediaCityUK.
The BBC said its 'Across the UK' proposals represented a "top-to-bottom change" and will "cement" its commitment to "better reflect, represent and serve" all parts of the country.
By 2027/28 it will be spending "at the very least," an extra £700m cumulatively across the UK - generating an additional economic benefit of over £850 million.
"Our mission must be to deliver for the whole of the UK and ensure every household gets value from the BBC. These plans will get us closer to audiences, create jobs and investment, and develop and nurture new talent," said Director-General, Tim Davie.
"Over the last year, the BBC – which has been an essential part of the UK's culture, democracy and creativity for almost a century - has helped inform, educate and entertain all four Nations, as we have collectively faced some of our toughest moments in recent history.
"Now, as we look to the future, we must play our part in supporting social and economic recovery; rebuilding the creative sector and telling the stories that need to be heard from all corners of the UK."
The BBC Across the UK document concludes on a pointed note, as critics push for the TV Licence to be scrapped in favour of a subscription style service:
"This part of our six-year delivery plan is a radical and ambitious change to our programmes and services so the BBC can help to support recovery in all parts of the country. It would require sustained investment in the BBC. It is the biggest creative and journalistic rebalancing of the BBC's footprint in our history.
"In implementing the plan laid out in this document, we commit to supporting the creative sector in recovering from the devastating effects of the pandemic – helping the film-makers, technicians, actors, musicians, small businesses, production companies and all the suppliers who are essential to our industry. This support will have a multiplier effect on local economies across the country, bringing value, investment, education, jobs, skills, apprenticeships, local reporting and information, technology development and creative inspiration to all parts of the UK."
Commissioning
The BBC has made a commitment for at least 60% of its network TV spend to be out of London - this is the first time that a clear majority of its UK-wide television commissions will be made outside of the capital.
In radio, there's a promise that 50% of network radio and music spend will be outside London by 2027/28.
To support these, there will be new commissioning roles announced in the North East and North West. That follows the appointment of Helen Munson, who became the BBC's first Commissioning Editor for Daytime and Early Peak to be based in the North East.
It will also be expanding its Writersroom Hub in Salford, with the BBC's Head of Writing now based there, to "nurture new talent."
News
"Major parts" of BBC News will move across the UK and "half" of its UK-focused story teams will be based outside of London.
This will see Learning and Identity move to Leeds, as will a story team, which will be charged with finding "new, original and audience-focused stories."
Radio Business and long-form audio, which produces radio current affairs and podcasts will move to Salford. There will be an enlarged business unit based in Salford, which will provide all "key morning output."
It will invest in 6 new peak-time BBC local radio services, including Bradford and Sunderland and new on-demand bulletins for more than 50 areas, via BBC Sounds.
There will also be new BBC One services across Yorkshire, North West and North East, with regional continuity and marketing campaigns.
Regional news will move to HD by the end of 2022.
News and current affairs programmes, including Newsnight will be presented from different UK regions throughout the year, including Manchester, Belfast, Glasgow and Cardiff.
Radio 4's Today will be co-presented from outside London for at least 100 episodes a year.
Children's
A new Children's commercial production base will be set up in Salford. This follows the announcement that BBC Children's Production would move into BBC Studios to drive further commercial income.
Drama
The BBC has also outlined plans to invest in 2 new long-running network drama series over the next three years – one from the North of England and one from one of the Nations.
Radio
In radio, key daytime programmes on each of Radio 1, 1Xtra and Radio 2 will be made across the UK and each network radio controller will have at least one commissioner based in one of the regional hubs by 2027.
By region
By 2027/2028, the BBC expects to have the following in place:
English Regions:
Up to 45 local radio services
100 new digital community reporters
Online personalisation
24/7 online regional news coverage
Tailored BBC One of the North of England
New returning drama
Regions in HD
MediaCityUK will be home to:
BBC Breakfast
BBC Children's
BBC Sport
5 Live
Regional TV News
Local Radio
Radio 3
6 Music
World Service Business
Radio Current Affairs
BBC Studios production
Morning Live
Writersroom
0-16 Bitesize
Main base for digital teams
Leeds will have:
Regional TV News
Local Radio
Learning and Identity News team
Original journalism unit