10 December 2020
Northern production companies supported by Channel 4's Emerging Indies Fund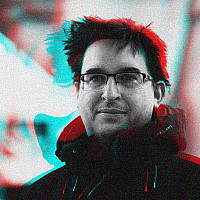 Channel 4 has revealed the first production companies to join its Emerging Indie Fund.
The initiative has been designed to help small, new and emerging indies, based outside of London, break through key stages of their growth.
"It's fantastic that such a wide range of indies from across the UK will benefit from our Emerging Indie Fund," said Channel 4's Head of Commissioning Management Emma Hardy.
"The fund will provide practical guidance and support so these indies can grow into the next stage of their development and, in turn, boost the creative impact the Nations and Regions has on the broadcast industry. It is the element of both time with commissioning and financial support that we feel will make the biggest difference."
Around 150 companies applied for the fund and as a result 5 discretionary awards were made in addition to the 11 awards given to production companies which will form the fund.
The Northern beneficiaries are:
Button Down (York), which is supported by Nations and Regions consultancy group, Matisse and earlier this year took part in the BBC's Northern Voices initiative;
Chwarel (Criccieth, North Wales), which has produced The Great House Giveaway and The Horse Hoarder for Channel 4;
and Salamanda Media in Manchester, which was co-founded earlier this year by former ITV Studio's executive producer, Sally Evans and Amanda De Freitas.
Discretionary awards were been made to
Factual Fiction (North Yorkshire) and;
Fran Baker (Manchester).
"Our ambition was to select an indie from each genre which would benefit from being part of the fund and our commissioning editors have played a vital role in identifying companies where we feel we can make most impact," continued Hardy.
"Having chosen the emerging indies, we were so impressed by the quantity and quality of applications and talent, that together with Jo Street (Head of Daytime & Head of Hub Glasgow) and Sacha Mirzoeff (Commissioning Editor, Factual & Head of Hub Bristol) we made five discretionary awards."
Running annually, Channel 4 will also offer mentoring sessions and advice from its commercial affairs, legal and ad funded programming teams.