26 November 2020
Watchdog calls on broadcasters to "look beyond London"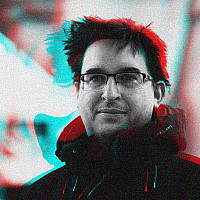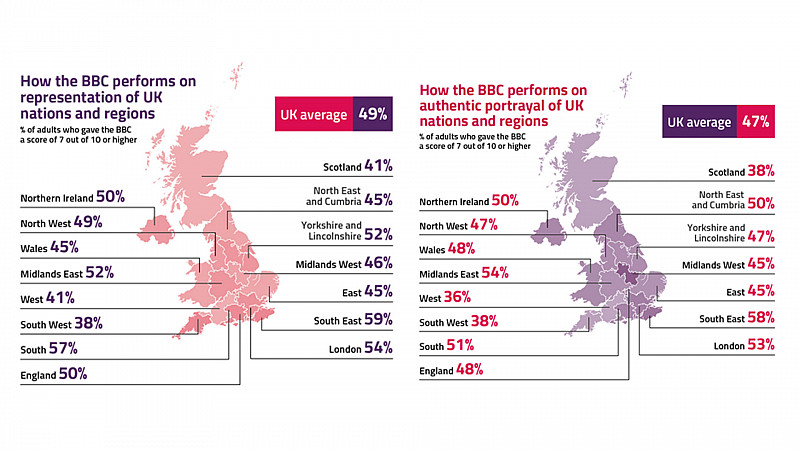 Ofcom has told the whole of the television and radio industry that it needs to better reflect the UK.
The regulator says that more needs to be done, in terms of geography, social backgrounds, disability and BAME.
It comes following the publication of its annual study of the sector's diversity and shows that in 60% of cases data hasn't even been gathered on the background of TV and radio staff.
The analysis found that broadcasters are around twice as likely to have grown up in a professional home compared to the UK population. They're also twice as likely to have been privately educated.
"The door to the broadcast industry should be wide open to everyone, regardless of what part of the country you come from, or what school you went to," said Vikki Cook, Ofcom Director of Broadcasting Policy.
"We're calling on major broadcasters to look beyond London and attract the best talent from a range of areas and backgrounds, so the programmes they make feel relevant to every part of society."
Ofcom stated that the BBC "has the opportunity to lead the way" on better representation.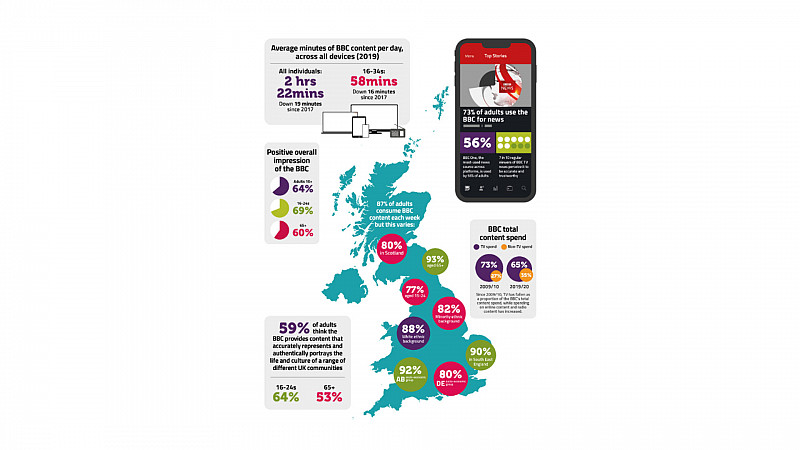 In a second report, looking at the corporation, it found that the BBC was "generally serving viewers and listeners well."
Despite its reach falling year-on-year, its overall reach remains high, with almost 9 in 10 adults consuming its content on a weekly basis. 64% of adults said they had a positive overall impression of the BBC.
However, some felt underrepresented and inaccurately portrayed in BBC programmes. This was particularly the case with those living in Scotland and those in the West and South West of England.
Older disabled adults feel they are the least visible on the BBC and 44% of them think the BBC did a good job in representing them. 34% said they felt positively about how they are portrayed.
Those from working class backgrounds also said they were underserved by the BBC, with 48% rating the BBC highly for 'showing a good range of programmes that include people like me'.
Although Black audiences gave the BBC an above-average rating for representation (60%), they are much less content with how they are portrayed (45%).
The report said that 2020 had seen a renewed commitment from broadcasters to transform the make-up of their organisations.
There is now a greater proportion of women (48%) and minority ethnic people (14%) employed across the industry than a year ago.
However, it stated that progress was "slow" and more needed to be done, with some groups remaining under-represented:
7% of TV and 6% of radio employees are disabled, compared with 19% of the working age population;
8% of senior management roles in TV are occupied by minority ethnic colleagues, compared with 12% of the working population and 35% across the London workforce.
1% of senior managers working in TV are Black, despite Black colleagues making up 3% of the national working population.
Ofcom said that it wanted to see faster progress in 3 priority areas:
Increasing the proportion of underrepresented groups in the industry;
Senior accountability for setting and delivering against diversity objectives and;
Better information and representation around social class and geography.
The regulator stated that it would set out its own diversity roadmap to include new targets and plans for broadening its social class and geographic make-up.