14 October 2020
BBC Two offering guaranteed commissions to increase representation across UK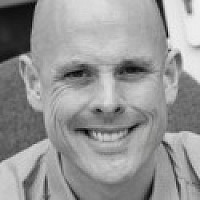 BBC Two has launched a new initiative with BBC Nations offering guaranteed commissions to increase representation from across the UK.
Over the next 12 months, BBC Two and the BBC Nations will commission four major new series that "reflect the lives of people across the UK."
With a commitment to co-commission at least one eight-part series from each of the Nations, the initiative seeks "ideas of scale with the potential to become returning series from suppliers based in their respective areas, telling stories about lives and experiences from those locations."
Patrick Holland, Controller BBC Two, said: "BBC Two already has great success working with Indies across the UK for series like This Farming Life, Cornwall; This Fishing Life and Saving Lives at Sea and we want more shows that celebrate the lives of everyday heroes with people firmly based in particular communities whose jobs or activities make them a vital part of their communities and environment. 
"We are looking to build on this tone and storytelling, to find major new brands that explore the lives of other types of work and activities that are based in different parts of the UK."
Ken MacQuarrie, Director, Nations, added: "Exciting collaborations like this mean we can produce even more programming that reflects the lives of people across the UK and gives new opportunities to the production community in England, Northern Ireland, Scotland and Wales."
The series will be co-commissioned by BBC network commissioners from Factual alongside a commissioner from the respective Nations commissioning team.  The programmes will premiere in their respective nation before having a network launch on BBC Two.