06 August 2020
Lockdown radio listening report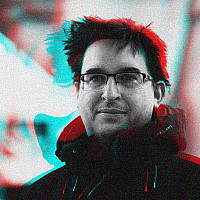 RAJAR has released a new report examining radio listening during the lockdown.
The publication replaces its usual quarterly listening figures, as these have been put on hold during the coronavirus. This is because it cannot currently undertake face-to-face recruitment of listeners.
The data, which has been sourced from a Tracking Panel and server data, looks at how radio audiences changed their listening habits in the build up, during and after the lockdown.
Overall it shows that the medium has been strong throughout the period.
Initially Speech and News stations proved the most popular, as pre-lockdown and early in the lockdown period, people were more anxious and scared and they required more information about what was happening.
However, by late April and mid-May, when the Government switched its messaging to "Stay Alert" radio listening moved to music-based stations. According to RAJAR, 4m tuned into a station they had never listened to before.
More people tuned in to the radio through online methods and understandably there was increased listening at home and less in the car, due to travel and work restrictions.
30% of people said they were listening to more radio, 23% said they were listening to less during the lockdown. The majority said that this was because their daily routine was now different.
By May, when the Government's advice changed to "Stay alert and return to work if you can" the number and length of listening sessions was still higher than usual. Over 75% of people said this was because their listening habits had now changed.
RAJAR data also revealed that 50% of those who listened to more radio chose to tune into middle of the road/easy listening stations. Over 5m listeners claimed they were still tuned in to a new station they had discovered during the lockdown period.
The organisation recruited a Tracking Panel after deciding to temporarily suspend face-to-face recruitment of listeners for its quarterly report this year.
The report's data comes from 1000 people who were originally surveyed in the first Quarter of the year. They compiled a diary for 1 week every month about their radio listening habits. It also used statistics from BBC Compass and Bauer and Global's servers.