21 May 2020
Audience rises, but BBC faces £125m cost of Covid-19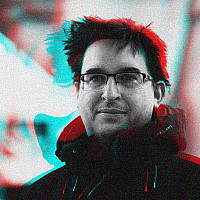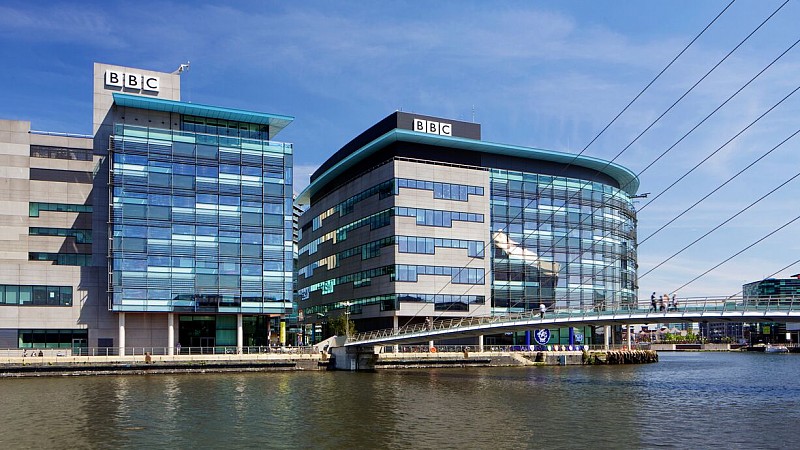 The BBC has published its Annual Plan today, showing that its audience has rocketed during the Covid-19 pandemic.
It is some welcome news for the corporation, which is having to rethink BBC Three and BBC Four amid major budget cuts.
The figures reported in the Annual Plan, show that as many as 94% of the UK adult population (and 86% of younger people) have tuned into the BBC during the pandemic. They also reveal that the BBC remains "by far the most trusted source of news."
"Like many organisations, the BBC faces some very real financial challenges in the year ahead, but I am delighted that our services are performing so strongly and making a real difference to the public during a challenging time," said Sir David Clementi, BBC Chairman.
"I am proud of the job the BBC has done informing, educating and entertaining the UK at this unprecedented time and the response from audiences has been humbling. I would like to thank our staff for their performance and for everything they have done."
The "very real financial challenges" are the 24% drop in income as a result of the licence fee not rising in line with inflation. It is also estimating £125m of lost income this financial year, due to the Covid-19 pandemic. That means further cuts, on top of the £800m it was already seeking to find over the first 5 years of the charter.
"The pandemic has had far reaching consequences for most organisations. The BBC is no different. In our response, we have always tried to put the public first and deliver our public service remit in its truest sense. The response from audiences has been remarkable," added the outgoing BBC Director-General, Tony Hall.
"We have seen a huge leap in the usage of our services, particularly among young people. The digital improvements we've made over the past year mean the BBC is well placed to embrace the future. We can now give audiences the BBC they want - a better iPlayer with more quality programmes available for longer, and a BBC Sounds that is innovating and performing.
"No organisation from the smallest shop to the largest multinational will be unchanged by this pandemic, but I believe this is a moment where the BBC can do more than ever for the UK and help us out of this crisis.
"None of us have all the answers today. But I honestly believe that the BBC has demonstrated its unique value to the country, and future change - in whatever form - should always be guided by the values and principles that founded the BBC. They have more than stood the test of time."
The BBC is reportedly delaying its search for Lord Hall's replacement, with interviews now due to take place in September.
The Annual Plan sets out a number of proposals, including the future of the iPlayer, BBC Three and BBC Four.
Before it moved online, BBC Three was due to move to MediaCityUK. According to the plan, the channel has demonstrated "an extraordinary track record of originality" and as such its budget is doubling.
The channel has delivered some of the BBC's best performing programmes, including Normal People, which has now had more than 38m requests to watch on the iPlayer.
"We are exploring how we can maximise the impact of this new young adult content. Our research evidence show that there is a big available audience on linear television and the BBC could reach them if we move decisively," the report states.
"So, there is potentially a strong case for restoring BBC Three as a linear channel as well as an online destination."
BBC Four may go in the opposite direction, as the BBC considers "potential commercial opportunities for BBC Four to become a new global subscription service."
There will also be investment in the iPlayer, which "is at the heart of our strategy." Over the next 2 years it plans to "pull all the levers" to improve and grow the platform. This is likely to include more personalisation and curation.
Local and Regional News
The Annual Plan also examines the future of local and regional news, which it states, "require a more profound transformation."
"In the wider market, there is a genuine crisis in local news provision in the UK, driven by the shift of advertising revenues to the internet. Local newspaper circulation has halved in the past decade and many skilled journalists have lost their jobs. Titles have merged or folded," it states.
"In radio, Ofcom issued new guidelines in 2018 removing the requirement for local commercial stations to produce their own breakfast show. They also reduced the minimum hours of local programming required by the commercial licence. This resulted in the axing of around 60 local breakfast and drive programmes, replaced by shows from London."
It acknowledges that audience figures on the BBC have also fallen, with BBC Radio now recording 7.7m listeners, compared to 9.3m seven years ago.
"At a time of reducing budgets across the BBC, we must use our local and regional portfolio more effectively to meet the challenge of these changes in audiences and market," reads the report.
"In short, we must extract more value for local audiences at less cost. Using our portfolio effectively will mean being more flexible and scalable, and move us away from one-size-fits-all. Content created under this model will also be used across BBC digital products: BBC News, iPlayer and Sounds."
It plans to do this by introducing a number of "key strategic principles" across its local and regional teams:
Our local and regional services need to be less fixed and more dynamic and responsive, becoming more local at times and sharing content at other times as audience need demands;
We need to build around a definition of 'local' determined by audience need and by a focus on an audience that is less well served by the BBC's current network portfolio
This is likely to involve a greater emphasis on serving audiences in the Midlands and North of England better, including focusing on areas the BBC has traditionally served less well, such as Bradford, Sunderland, Wolverhampton, Blackpool and Peterborough
The 18:30 regional news is where we can have most impact in regional television and where our journalism and our coverage reaches the most viewers
Similarly, in local radio, our biggest impact is in the key dayparts of breakfast and mid-morning where a simplified schedule has had an extraordinary response from listeners
Under the pressure of the crisis, we have demonstrated that new technology is allowing us to operate in simpler and more efficient ways to decrease cost and increase impact.
BBC Children's
On Children's the BBC admits that it "will be a challenge" to deliver its full range of content over the next 12 months, as many productions have been delayed due to the Coronavirus.
Instead, it has commissioned fast-turnaround programming, including Mr Maker At Home on CBeebies; Nikki Lilly Bakes on CBBC; and Blue Peter amending its format to be "the centrepiece for participation."
It is also making a number of lockdown specials, including DIY Deadly, with Steve Backshall; and Do Try This at Home with Chris & Xand.
CBeebies will also be airing Pablo, which is an animation helping autistic children, who face disruptions to their routine.