17 October 2019
Raheem Sterling awarded Gold Blue Peter badge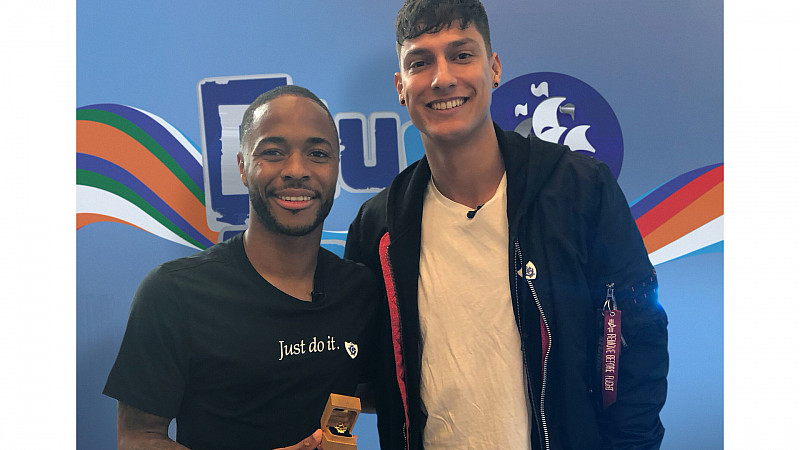 Manchester City and England player, Raheem Sterling, is to be given Blue Peter's highest honour, a Gold badge.
Sterling has been given the award, due to his work on the pitch as well as "standing up for people's rights" away from football.
"Raheem, clearly we think you are amazing. You are a role model, not only for Manchester City fans but also to all of our fans across the UK," said Blue Peter presenter Richie Driss.
"You're an inspiration not only on the pitch but also off the pitch with your willingness to stand up for people's rights. So with that in mind it would be an absolute honour to award you our highest accolade… the Blue Peter Gold badge."
CBBC viewers will be able to watch an interview with Sterling tonight at 5.30pm on CBBC.
Raheem Sterling joins a select group of people to have received a Gold Blue Peter Badge, including The Queen, the Duke and Duchess of Cambridge, Sir David Attenborough, Sir Paul McCartney, JK Rowling, Steven Spielberg, Mary Berry, David Beckham, Ed Sheeran and Madonna.
Over recent years, Sterling has spoken out about targeted racist abuse by football fans. Alongside the PFA and anti-discrimination charity, Kick It Out, he's also pointed to the different way in which the media treats young white and black players and how this can fuel racism.
At the time, Kick It Out stated:
"While it may be true that no racial slurs have been used in the press coverage received by Raheem and others, we are in no doubt that the negative narrative influences public opinion and emboldens racist rhetoric."
Sterling's award comes just days after he and other England players received racist abuse during England's Euro 2020 qualifier against Bulgaria, in Sofia.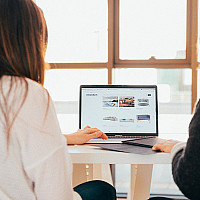 Submit your information for the Top 50 Integrated Agencies ranking
We'll need your details by November 4th