11 July 2019
Robinson jailed for contempt of court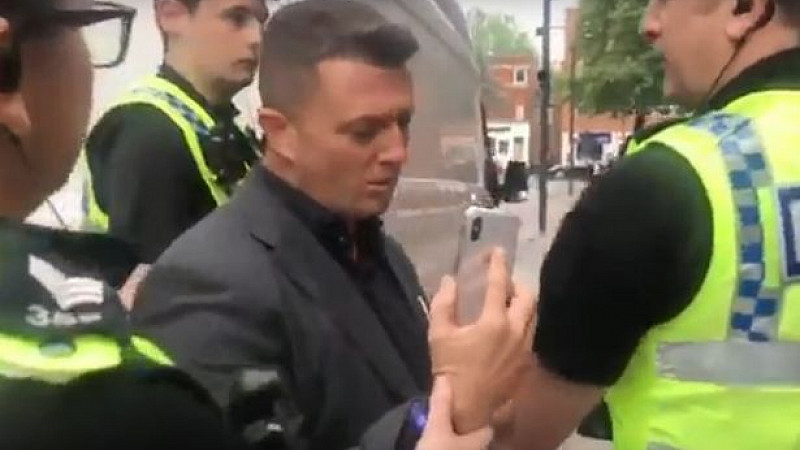 Stephen Yaxley-Lennon, who goes by the name of Tommy Robinson, has been jailed for 9 months for contempt of court.
The former leader of the English Defence League was found guilty last week of breaching a reporting ban by live-streaming footage of defendants arriving at Leeds Crown Court.
The ban had been put in place due to a series of linked trials, involving 29 defendants. However, Yaxley-Lennon's 90 minute video was streamed while the jury in the second trial was considering its verdict. It was viewed 250k times.
Originally he was jailed for 13 months, but was released after 2, following an appeal.
The case was then referred back to the Attorney General, who announced that it was in the public interest to bring fresh proceedings.
Today, in passing sentence, Dame Victoria Sharp stated:
"He has lied about a number of matters and sought to portray himself as the victim of unfairness and oppression.
"This does not increase his sentence, but it does mean that there can be no reduction for an admission of guilt."
The sentence will take into account previous time served, which means a total of 19 weeks, of which he will serve half.
In a written ruling released earlier this week, Dame Victoria and Mr Justice Warby explained why they had found the 36-year-old guilty.
They stated that his intention for the video was to "denounce the media" and that he "approves and encourages vigilante action."
The judges also rejected claims by Yaxley-Lennon that he had made checks in the court about reporting restrictions. They said these were "not credible" and that he had "quite deliberately" broadcasted on the case, telling his viewers that it was the subject of reporting restrictions.