06 September 2021
Last chance to book your place at 2021's Prolific North Champions Awards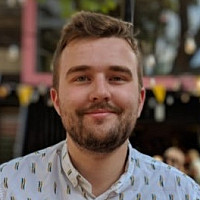 Only a day remains to register your place at the Prolific North Champions Awards, which celebrate brilliance in digital and creative.
The ceremony, which takes place on September 16th, will be the first live awards to return for Prolific North, and will reunite the sector for the first time in more than a year to celebrate together.
Tickets are on-sale until 5pm tomorrow, with discounts on offer for multi-ticket purchases.
The shortlist was recently revealed for the Prolific North Champions Awards, encompassing top talent across the region. Winners will be revealed on the 16th at a ceremony at The Point, Lancashire Cricket Club, where attendees will enjoy a welcome drink, three-course meal, awards presentation, entertainment and after-party.
Categories span businesses and teams; campaigns, projects and platforms; and two individual awards - for the Young Outstanding Contributor and Outstanding Contributor to the North.
For your chance to celebrate together at the flagship Prolific North event, alongside your peers from the industry, book your spot at the awards ceremony here.