19 August 2020
How Conker Communications scored with the Vitality Netball World Cup at the Northern Marketing Awards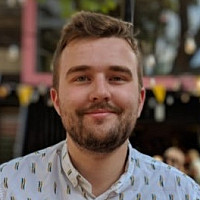 Netball took on Rugby League, Liverpool FC and Huddersfield Town in 2019 - and won, with Conker Communications taking home the prize for Best Sport Campaign for the Vitality Netball World Cup 2019 at the Northern Marketing Awards.
Manchester-based Conker launched a PR campaign to maximise awareness of the 15th edition of the Netball World Cup, which was hosted at the Liverpool Arena. Its powerful campaign was named the winner, ahead of Doncaster's Rugby League World Cup 2021 - Back the Bid campaign, Huddersfield Town and Yorkshire Air Ambulance, Liverpool FC and Zut, and The Anfield Wrap.
This year, the Northern Marketing Awards are back with eight extra topical categories up for grabs. Last year, more than 400 people came together to celebrate the winners in Manchester, and entries are open now - closing on September 4th.
But how did Conker Communications do it? We caught up Sarah Wallwork, Managing Director, to find out more about how the campaign wowed the judges and was placed in pole position - and what she'd recommend to ambitious entrants hoping to go home with a Northern Marketing Award in November.
What did the campaign involve?
Conker embraced the strategic pillars of the Vitality Netball World Cup 2019, devising a proactive, creative and inspirational 'always on' campaign, engaging national mainstream media and creating an appetite for news on netball and its elite athletes. 
Players were presented as sporting celebrities and female role models to maximise media appeal, creating 'people' stories to catapult netball and its elite athletes into the nation's consciousness. Our campaign capitalised on assets such as ambassadors and sponsorship partners and increased awareness of England Netball, following the Commonwealth Games win.
We maximised tournament milestones to ensure that the Netball World Cup burst onto the scene, building anticipation from autumn nine months before the event.
How did you create and launch an award-winning campaign?
Our standout micro-campaign and event was '100 Days, 100 Girls, 100 Goals'. Conker devised a show-stopper national event supported by high-level media relations activity, to celebrate the 100 days-to-go milestone, and move the national campaign into overdrive!
'100 Days, 100 Girls, 100 Goals' was a huge national media focus for us, and underscored the key pillar of "inspiring women and girls". It culminated in an exciting event on the MediaCity piazza, and a live BBC Breakfast 'Netball World Cup' special broadcast, with coverage throughout the day on BBC. This included BBC Breakfast, BBC Sport, BBC News at 1, BBC World Service, Radio 5 Live and BBC North West Tonight. 100 schoolgirls showed off their netball skills on a pop-up court at MediaCity - joined by players & coaches from the qualifying Home Nations. 
Female empowerment was a cause close the World Cup's heart and Conker's campaign saw 100 girls' life goals proudly displayed and later used on the tournament's big screen.
Conker worked with BBC Breakfast personalities Louise Minchin, Sally Nugent and Carol Kirkwood to share their life goals on social media.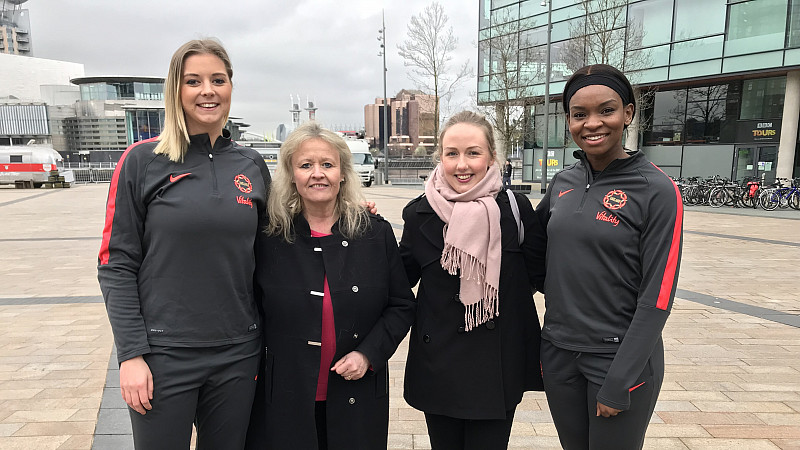 How proud were you to win the award?
Winning Best Sport Campaign for our work on the Vitality Netball World Cup 2019 was a real highlight for the Conker Communications team. The campaign itself was a game-changer - smashing sales targets with hard-hitting, top tier PR. Conker's work ensured that the World Cup left a long-lasting legacy. We were thrilled to win the award against some really strong contenders.
What has happened in the meantime since winning Best Sport Campaign?
Since winning the award, the pandemic has undoubtedly changed the landscape we all work in - we're still working hard on various campaigns for our clients, while juggling working from home, video calling and home schooling for some of the team!
We're delighted that we've been able to start a phased return to the office though - it's great to get the team back in one room. Winning the award certainly helped cement our reputation for delivering communications campaigns that truly deliver. Before the pandemic stopped play, we were working on the UCI BMX Supercross World Cup among other sporting fixtures. We love working in this sector and are looking at marketing ideas to support the continued return of sporting events.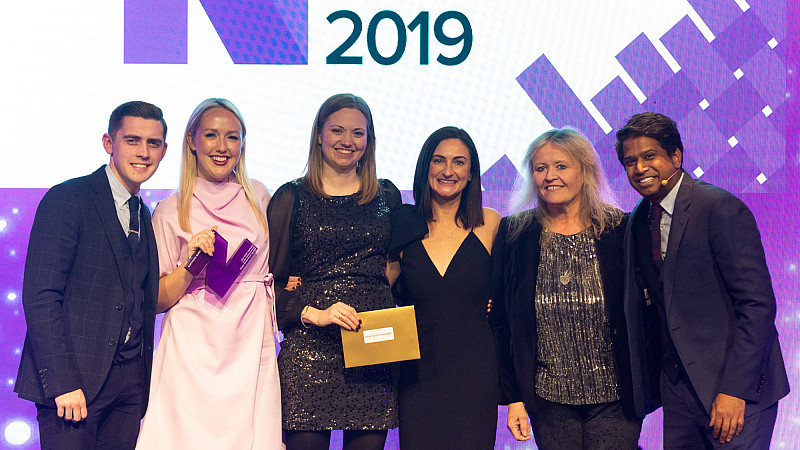 See the full list of winners from 2019 here.
What sets Conker Communications apart as an award-winning company?
What sets Conker apart is our resourcefulness, creativity and ultimately hard work - which is really reflected in our award-winning work for the Netball World Cup. We never take our eyes off the objective of the campaign, so every result we deliver has real meaning for the client's goals.
What tips would you give to someone interested in entering this year's Northern Marketing Awards?
Go for it! It's a great way to showcase all the brilliant campaigns that Northern agencies have worked on over the past year.
Clients always comment on the stand-out purple trophies which have pride of place in our boardroom (we also won Environmental Campaign of the Year a couple of years ago for our client Creamline Dairies), and so we can confidently say that a win really cements the agency's reputation as an outstanding marketing partner.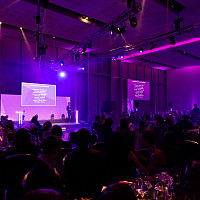 Sponsorship opportunities for the NMAs are available
Get in touch with Jill Taylor to discuss how you can be involved in the Northern Marketing Awards.