09 January 2020
Hermes' innovation lead talks 2020 plans, sustainability and 5G ahead of February event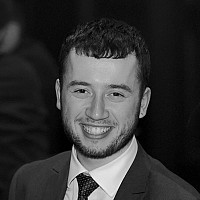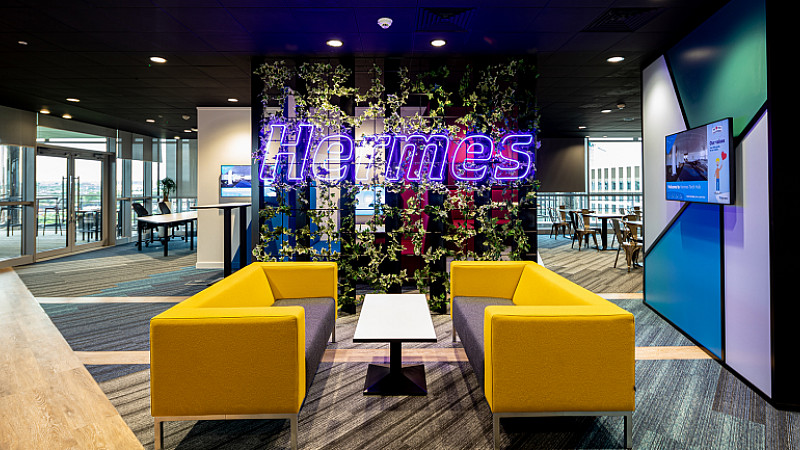 Next month's Prolific North event with delivery specialist Hermes will see up to a hundred business leaders come together for a breakfast event.
Entitled 'For the love of innovation: How tech is driving personalisation in the retail and logistics sector', the breakfast event will start at 8am and last until 10am, on Friday, February 14h, at the Hermes Tech Hub in Leeds.
Besides being a valuable networking opportunity, the event will include a panel discussion about the disruptive impact of tech on retail. 
The event will give guests the chance to learn about Hermes' current projects, and hear from industry leaders about "how tech can enable companies to continually innovate, grow and succeed," says Chris Ashworth, CIO at Hermes. 
After starting out in 1974 when Bradford's Grattan Mail Order launched its own home delivery model, the consumer delivery specialist now delivers more than 390 million parcels each year, partnering with the likes of Next, ASOS, John Lewis and Boohoo.
We spoke to Richard Blown, Head of Innovation at Hermes, to find out more ahead of the event next month.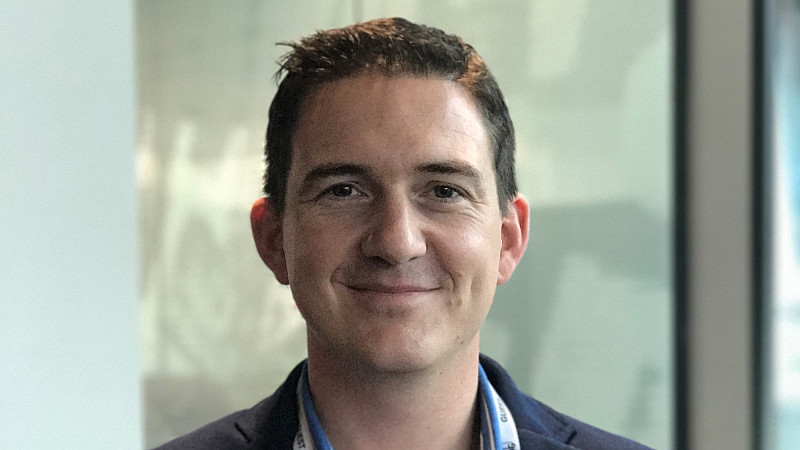 Can you give us an insight into your role at the Hermes Innovation Lab?
I head up a team based at the new Hermes Tech Hub in Leeds, working with disruptive technologies to build the delivery services of tomorrow. We work in partnership with startups, universities and retailers, delivering prototypes to test and learn with real customers and gain insight into the value of an idea in the shortest time possible. Our aim is to put Hermes on the map as a forward-thinking technology company.
The theme of February's event is innovation - can you give us a sense of the kind of technological innovations that will impact the logistics industry in 2020 and beyond?
These are exciting times for the industry and Hermes is leading the field. For example, we are looking at: In-Car delivery through connected vehicles; In-Home delivery through connected homes; and using augmented reality to help make parcels more personal. This Christmas we have seen another surge in the uptake of Voice Assistants like Alexa and Google Assist and greater voice connectivity in vehicles which would provide a range of advantages to drivers.
 
The 5G roll-out is set to begin in 2020 - what opportunities does this present for logistics companies?
Whilst 2020 will see pockets of 5G connectivity by the early adopting cities, I think we will see greater opportunities in 2022 – 2025 with mainstream adoption. The benefits of low latency high speed and wide availability allows millions of devices to be connected in real-time and share information with each other.  
This explosion of IoT devices could provide the opportunity for fine-grain tracking information potentially even on the parcels themselves. Hermes has a large network of vehicles, trailers, hubs and depots that could take advantage of greater connectivity between devices such as smart cities and connected vehicles, to co-ordinate traffic information and support driving autonomously.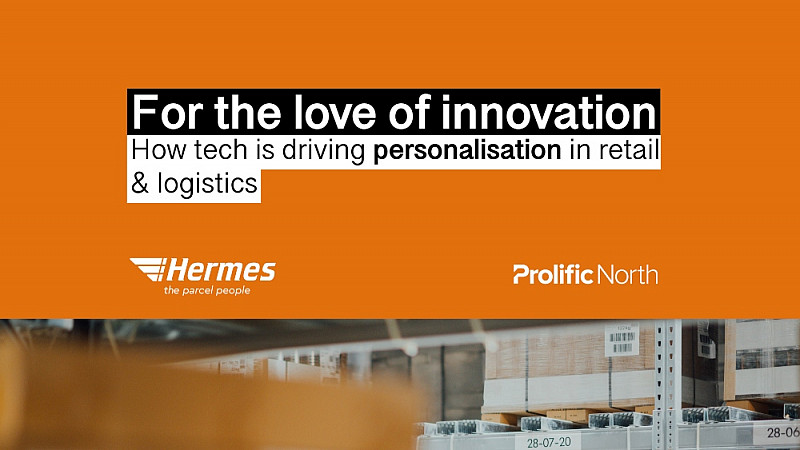 What is Hermes doing to improve sustainability?
Sustainability is a big focus for Hermes as the company recognises its responsibility as the UK's second-largest parcel carrier. The company is dedicated to setting an example to the rest of the industry and has achieved 10% CO2 saving business-wide since 2016 despite huge volume growth.
Hermes' commitment to sustainability is shown through its proactivity to rapidly adopt a range of pioneering initiatives. Over 40% of Hermes' first-mile delivery fleet is now fuelled by Compressed Natural Gas (CNG), reducing emissions by over 80% when compared to a diesel Euro 6 vehicle and the company operates 100% electric vans to service the central London area. We are also looking at a potential trial of delivery on foot in dense urban locations. Green initiatives are also a priority within our hubs and depots incorporating solar power, rain-water harvesting and innovative lighting systems.
Online shopping could more than double its share of the retail market by 2028, up from a fifth at present. What impact do you see this having on the logistics industry?
Parcel volumes would increase exponentially so the logistics industry would have to grow its physical networks of hubs, depots and work strategically with retailers to reduce the amount of distance each parcel travels. This could be done by trying to locate products closer to the end-user and the intelligent use of data will be vital here. Green initiatives would have to be considered to consolidate deliveries to the same houses/streets/villages to try and reduce the number of independent delivery vehicles visiting each day.
An increasing share of customers will also expect deliveries in a shorter time frame such as same-day or on-demand, which will require carriers to work with retailers to fulfil from a store or other inner-city locations. This could involve greater use of other convenient delivery points such as ParcelShops, lockers or even the boot of their cars, located in a work car park or at a train station.
If you're interested in hearing more about the world of delivery, tech and logistics from industry leaders, click here to register to attend the event on February 14th.