04 November 2021
GFT outlines ambitions to recuit 300 staff across the North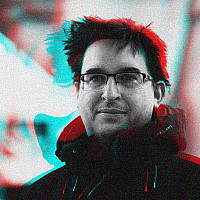 Global IT solutions provider, GFT, is seeking to recruit up to 300 staff across the North of England by 2024.
The group, which has just opened an Innovation Hub in Manchester initially plans to employ 100 people by the middle of next year.
Former IBM Global Account Manager, Matthew Walker is leading the growth of the Manchester base, having recently been appointed as Client Business Development Director:
"It's no secret that people with specialist skills are hard to find, especially during the current market. GFT's aggressive growth strategy is driven by the knowledge that we're only as good as the people we put in front of our customers," he stated.
"We're proud to maintain such high standards. Finding the right people with a similar ethos will be key to developing Manchester as a hub for innovation and a reliable source of technology expertise and exceptional customer support for our clients."
The group, which has offices around the world has a total headcount of 7000.
"Access to a wide range of talented, well-educated and highly-skilled people is one of the factors that convinced GFT to establish our first Innovation Hub in Manchester," continued Walker.
"I see the development of the Manchester Innovation Hub into a nationally recognised centre of excellence as a win-win for our people and our clients. We – GFT's people – get to work with the best technologies, tools and people whilst our clients have access to the expert support they need to ensure successful delivery of the complex cloud migration & data projects that enable digital transformation."