14 September 2021
Leeds' Brilliant appoints Goldstein as Non-Executive Director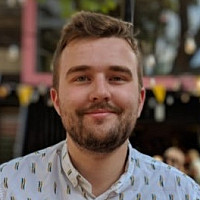 Leeds-based marketing agency Brilliant has appointed the former MD of The Union as its new Non-Executive Director.
Clive Goldstein (pictured), who originally helped the agency refine its proposition and brand when it launched 10 years ago, will bring his extensive agency experience to support what Brilliant is calling a transformative period. 
As well as The Union, Goldstein also spent time at leading agencies including Saatchi & Saatchi and Poulters. Commenting on his appointment, he said: "I've got great admiration for what Laurra and Mike have built and I'm excited about this new role with the board of Brilliant. After record results in its 10th year, Brilliant is poised for continued growth given its strong mix of social media expertise, brand communications and food and drink client focus."
Mike Davis, Managing Director at Brilliant, added: "Over the next 12 months Brilliant has a clear strategic vision for its growth, with plans focused on expanding its operations, client base and team. Having Clive join in this new role brings a level of understanding, capability and know-how that the agency can draw on over what will be a challenging and exciting period. 
"Clive has worked and supported Brilliant on and off since our inception over a decade ago and, has always been a mentor at a distance for the Directors. Now that relationship is firmly cemented and we're grateful to have Clive's talents and experience help guide Brilliant's bright future."
Brilliant focuses on the retail, food and drink sectors, and supports clients like Saint Agur, Very Lazy, and Yorkshire Provender.