19 April 2021
Dominic McGregor among four appointments at Manchester VC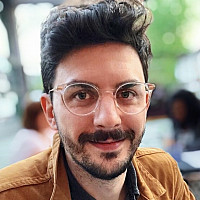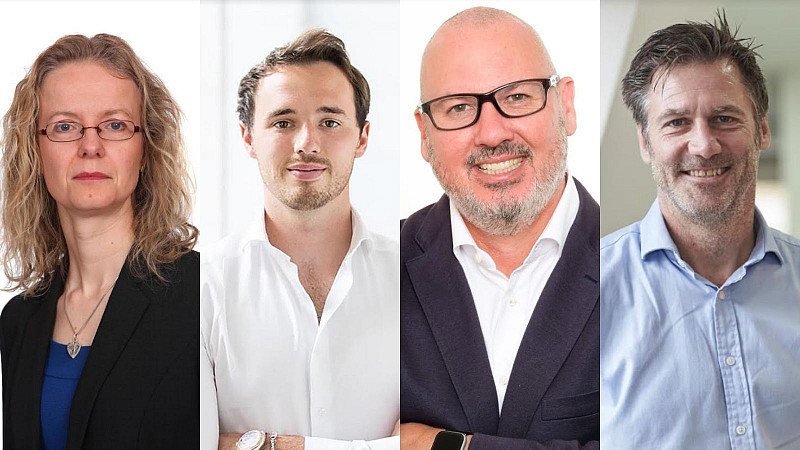 Manchester-based venture capital investor Praetura Ventures has appointed four new operational partners in Colin Greene, Dominic McGregor, Catherine Barber-Brown and Mark Slade. 
The newly created role is hoped to "bring significant intellect, energy and commercial experience on board to support the founders and entrepreneurs it backs."
McGregor (pictured center-left) is the co-founder and ex-COO of Social Chain, who alongside co-founder Steven Bartlett, helped grow the marketing company to a $200m turnover business with a client portfolio that included Amazon, McDonald's and the BBC. McGregor left the business in November 2020. 
He is joined by Colin Greene (pictured center-right), who has recently returned to the North West from Silicon Valley. Greene has spent the last 30 years working for tech companies including Intel and Apple, where he most recently led its consumer retail business in the US. 
During his time at Apple he also held COO and Country CEO roles for Apple in Tokyo and Seoul, and since returning to the UK has taken on a number of advisory roles within tech and fintech start-ups.
With more than 25 years' experience across multiple sectors, Barber-Brown (pictured left) is a creative and driven strategist. She spent her early career as an investment banker for Credit Suisse and Barclays, and has held senior strategy and change roles at The Co-operative Bank. 
She now specialises in helping businesses drive performance, growth and transformation, and is a non-executive director of Stockport NHS Foundation Trust and a mentor for Tech Manchester.
The fourth operational partner to join Praetura Ventures is Mark Slade (pictured right), the co-founder and now vice chairman of OSTC – a global derivatives trading and education company with 450 employees in five countries. 
"Having spoken to the founders we back, we know it's the constructive challenge, support and advice our team brings to the table that they truly value – so it was vital we increase our bandwidth to support an ever-increasing portfolio," said portfolio MD Andy Sumner. 
"These four people are not just business leaders in their own right, but each has a specialism that enables them to provide the advice and support our portfolio is looking for."
David Foreman, Managing Director, Praetura Ventures, added: "This is more than money in action. The value our operational partners can add to our portfolio is huge, we're bringing real experience of growing and scaling a business to each founders' fingertips. These individuals are here to help our portfolio, to be available to them, to mentor them, to advise on any challenges they face, and they've hit the ground running."