21 April 2021
BigChange appoints Richard Warley as Chairman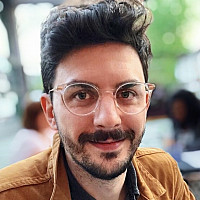 Leeds-based mobile workforce management platform BigChange has appointed Richard Warley as its new Chairman. 
Warley brings almost 30 years of experience in investment banking, private equity and operational leadership roles across Europe, Japan and North America to the role. 
The company said he will support its leadership team as the company carries out its expansion plans in the UK and internationally.
The appointment follows a £100 million investment in BigChange by private equity firm Great Hill Partners in February.
"With its significant new equity backing, BigChange is poised to accelerate investment in its platform, as well as international expansion," said Warley.
"I am very excited to support BigChange's visionary CEO, Martin Port, and the leadership team in realising the company's purpose."
Port added: "Richard has a wealth of experience and expertise gained leading successful businesses internationally, and his advice and guidance will be invaluable to us as we look to take our transformative workforce management platform to more sectors, across a wider geography."