23 November 2020
Skyscanner's former marketing lead joins Leeds software firm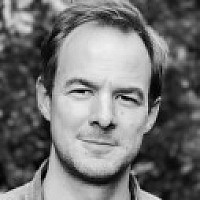 The former global head of B2B marketing at Skyscanner has joined data analytics and software developer Panintelligence to lead the firm's marketing activities.
Originally from York, Carol Howley began her marketing career at Best Western Hotels before moving to Marketing Edinburgh and then joining digital travel marketplace Skyscanner almost seven years ago.
She was responsible for building and leading the firm's B2B marketing and technology capabilities before it was bought by Trip.com for $1.42bn.
Howley joins Panintelligence as the firm's new vice president of marketing.
The Leeds firm's software is used by more than 200 software as a service (SaaS) providers worldwide, and a year ago it secured £4.5m in Series A fundraising.
Howley said: "It's brilliant to be back living and working in Yorkshire. Panintelligence is an inspiring business with a globally unique product at an exciting stage. I'm looking forward to helping the company maximise its growth and thrilled to have the opportunity to help build a highly successful team, which was one of the most rewarding elements of my role at Skyscanner."
Panintelligence co-founder and CEO Zandra Moore added: "Carol is set to play a key role in helping us as we continue our journey to scale up and take a leading role as a disrupter in the business intelligence space. We're really pleased to welcome her on board as part of our growing team, which started out as just six of us and has recently grown to over 40 dedicated and enthusiastic data-obsessed colleagues."
Former PayPal Europe and Barclaycard director Howard Bell has recently joined Panintelligence's board as chair.