18 September 2020
DJS Research promotes Simmonds to Research Director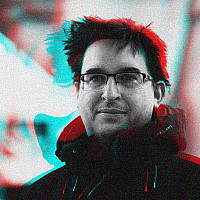 Elliot Simmonds has been promoted to the role of Research Director and DJS Research.
Simmonds has been at the Stockport and Leeds-based market research agency for more than a decade.
"We are delighted to announce Elliot's promotion to Research Director at DJS Research. Since he first walked through our doors over a decade ago, we knew he had a great deal to offer the company and he has proven to be a huge asset," said Danny Sims, Managing Director of DJS Research.
"Not only is he an exceptionally talented researcher, he's been instrumental in driving the business forward. Elliot's promotion is incredibly well deserved – and we're excited to see what the future holds."
He plays a key role in developing and delivering a number of the firm's proprietary tools, including VoicED (its proprietary teacher offer) and Alumnus (alumni experience benchmarking and affinity tracking).
"Thirteen years is a long time to be associated with a business, but I'm really pleased to have continued in my role at DJS as we've grown and to have had the support and mentoring of the whole team, but particularly the Board," he said.
"DJS is an advert for the value of family-owned businesses, and I'm incredibly proud and thankful to have been able to contribute over the years in a few different ways."