24 July 2018
Turner to lead product team at ResponseTap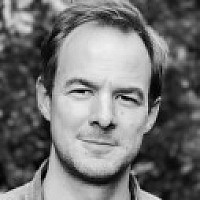 Manchester-based call intelligence platform, ResponseTap, has appointed David Turner as its new vice president of engineering.
Turner has spent 15 years working with start-up businesses, from angel investor level through to hedge fund backed companies. He has also served as chief technical officer for Takealot.com, South Africa's biggest ecommerce website, Wakelet and CANDDi.
In his new role, he will focus on leading the product team in order to "evolve the company's vision for the future and identify areas for potential growth". He will be exploring new markets and technical opportunities, as well as expanding and adding value to current ResponseTap accounts.
Turner said: "This is a fantastic opportunity to be part of a rapidly growing company and I feel extremely lucky to have been given this chance.
"I want people to see ResponseTap as place where they can further their career and be part of a very talented team. A lot of developers work on projects for a short space of time and then move on, however, I'd like to build a team who in years to come are still part of the process and responsible for its continued success."
Richard Hamnett, co-founder and chief technical officer at ResponseTap, said: "David's knowledge and experience within the industry is second to none and I have no doubt that he will add great value to our team. It's an exciting time for the business and I look forward to working with David to help shape and implement our vision for the future."
In October, ResponseTap secured a £3.5m funding package from the Clydesdale and Yorkshire Bank.
It has previously received almost £1m from the North West Fund and raised more than £5m in venture capital through Eden Ventures and Beringea.