11 April 2018
Force24 promotes Sweeney to Head of Strategy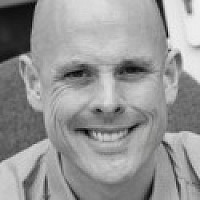 Leeds marketing automation firm Force24 has promoted Jake Sweeney to the new role of Head of Strategy as part of a set of 'pivotal changes'.
Sweeney joined the business in January 2014 as an account executive and has gained experience working with  both SMEs and FTSE100 firms. 
Lee Senior has also been promoted, from account executive to Head of Client Operations, and will be responsible for developing Force24's growing team of automation consultants.
Commercial Director Nick Washbourne said: "With Jake and Lee, it's been so rewarding to witness their development. They both understand the principles of results-driven marketing and are dedicated in helping our clients realise true value from our platform.
"We've evolved from a boutique marketing automation provider to one of the most popular solutions in the UK. It is therefore important that we maintain our level of service, innovation and agility as we grow. These team changes will prove crucial to that."
There have also been new hires, with James Skellington joining as a Sales Consultant and Adam Holland as an Inside Sales Executive.
Washbourne added:  "The business has experienced a phenomenal degree of change, particularly over the past 12 months. Our platform and services have quickly become the preferred choice for UK marketeers – not least because of GDPR – so it is important that we have talented sales people on board to support our onward expansion.
"We are handling more enquiries than ever before, particularly from the travel, financial services, leisure and home furnishing industries. James and Adam will help to develop these opportunities whilst we explore new markets. They are both passionate about leading-edge technology and working with great clients, so they're a fantastic fit for Force24."
Force24 has 40 staff and an in Indigo Blu on the fringe of Leeds city centre.