02 November 2017
Pete Young named head of MEC Wavemaker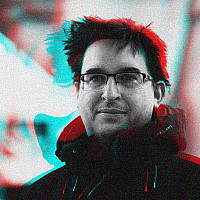 Pete Young, the former head of digital at MediaCom, has been named head of sister agency, MEC Wavemaker.
MEC Wavemaker was established last year as MEC's global content division, staffed by more than 100 people in London and Manchester.
Young has worked across the Manchester digital sector, from Hasgrove to Carat and Brilliant. He joined Mediacom in 2011 and four years later earned a place on the board, as UK search strategy director. Within months, he was promoted to head of digital, with overall responsibility for its digital strategy.
At its launch, Wavemaker stated the intention to employ almost 1000 people around the world. It was originally led jointly by Matt Davies and Ben McKay, before McKay became sole managing director when Davies left in January this year.
MediaCom and Wavemaker are both part of WPP.
We are currently awaiting a quote from MediaCom.