12 October 2021
Luxury fashion house turns to Silverbean for affiliate marketing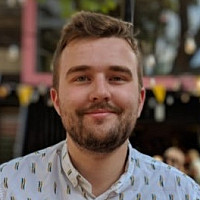 Ralph Lauren EMEA has appointed Newcastle-headquartered global agency Silverbean to manage affiliate marketing activity across Europe, the Middle East and Africa.
The affiliate and partnership marketing agency will deliver regional growth across the EMEA market and diversify the Ralph Lauren EMEA programme to include partners at all stages of the customer journey.
Silverbean, part of the N21 Group, also has offices in Australia and the US. Along with the Ralph Lauren EMEA team it has plans for several outcomes in the first 100 days including key partner recruitment, optimising existing relationships, and improving tracking capabilities. Creative B2B partnerships will also be explored.
Nicholas Yates, Head of Global Affiliate Partnerships at Silverbean, said: "It was great to showcase at pitch stage why Silverbean is the perfect partner for the brand, both in terms of service delivery and cultural fit, and we look forward to working together to grow their affiliate channel performance internationally and deliver real results."