05 July 2021
Insane Vehicles signs brand partnership with Jack Carthy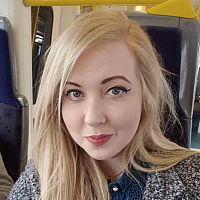 Yorkshire mountain bike trail cyclist Jack Carthy has signed a new brand partnership with Leeds automotive firm Insane Vehicles.
Carthy, a UCI elite world champion and UCI World Cup champion, will promote the Leeds firm in the deal across his social media network, attend events, and will help design vehicles for the trail bike market.
Insane Vehicles designs and builds custom modifications for Volkswagen Transporters. 
Commenting on the partnership, Carthy said: "I've always loved VW Transporters for their looks and practicality. When I started talking with Insane Vehicles, it was clear that we both shared a passion for pushing the boundaries, and our partnership grew from that point."
Insane Vehicles has worked with Jack on a custom specification and supplied a new VW Transporter T6.1 T30. 
Special cycling focused modifications include a custom bike garage with additional lighting, and a multimedia upgrade for internet and streaming services while on pit stops and branding.
Arron Sutcliffe, director of Insane Vehicles, said: "It's a real privilege to work with a world-class sportsman like Jack. As a World, European and British champion, he brings a global audience to our brand, and we look forward to working with him as we bring new vehicles to market for VW Transporter fans around the globe."