09 June 2021
Young Bright & Grey behind launch of film industry AI tool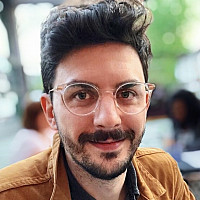 London and Los Angeles based AI technology firm Flawless has appointed  Manchester brand agency Young Bright & Grey to support its market unveiling. 
The agency has worked with the tech firm on a brand launch, website design and build, and animation projects over the last 3 months.
Flawless was founded by Nick Lynes and Scott Mann and launched in May of this year.
Its product, TrueSync, uses AI to superimpose the mouth movements of a dubbing actor over the performance in the orginal language. 
James Summerscales, co-founder of Young Bright & Grey, said: "Flawless is the biggest game-changer in the film industry in the last 20 years, it was our job to build a brand and website that reflected their level of ambition and technological advancement."
Lynes, CEO of Flawless, added: "The Young Bright & Grey team have been great to work with, and they have absolutely nailed the brief. The simple, intuitive design of both the website and brand is exactly what we needed."