23 June 2021
Fentimans appoints Mediaworks to bolster home delivery offering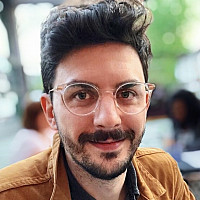 Soft drinks and mixers brand Fentimans has appointed digital marketing specialists Mediaworks to accelerate its brand impact online as it diversifies its supply chain. 
The brand now offers a direct-to-consumer delivery option, in response to changing consumer habits caused by the lockdown. 
Jane Brown, Senior Brand Manager at Fentimans, explained: " The growing trend of home delivery and increased levels of socialising in gardens and public spaces has increased consumer demand for premium quality carbonated drinks. They're looking for inspiration and guidance to help them create memorable outdoor socialising experiences". 
Mediaworks currently has 140 full-time staff across its four national offices in Newcastle, Leeds, Edinburgh, and London.
Brett Jacobson, CEO and founder at Mediaworks, added: "This partnership is the latest in a list of consumer brands that have selected Mediaworks to deliver their digital solutions and we're delighted to partner with Fentimans. We're seeing a shakeup of the traditional distribution systems as more new entrants are looking to deliver directly to their customers online.