10 March 2021
Rise at Seven's CEO on virality, US success and breaking the mould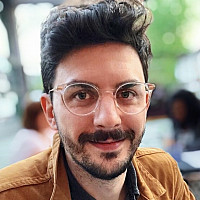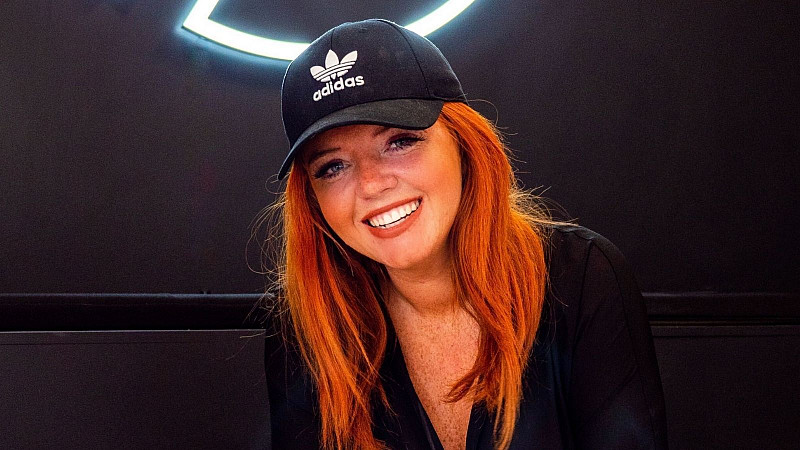 Founded in June 2019 by former Edit and Branded3 colleagues Carrie Rose and Stephen Kenwright, Sheffield-headquartered Rise At Seven has already exceeded its own lofty targets.
Last June the firm announced £1.5m turnover in its first year, and shared plans to double that by June 2021.
The company has already hit £4m ahead of its financial year in May and its growth is entirely organic, having returned money from its one early investor.
It is now reinvesting profits back into the business and continuing a hiring spree as it expands into London and the US.
This time last year the company had 14 staff, it now has 62, with 12 in its London office, 49 in Sheffield and one in the US.
Its Sheffield headquarters is being expanded to double the size, and its newest goal is to have 100 staff by the end of 2021.
"We've hired one person every week in the last six months, which is mental!" exclaims Co-founder and CEO Carrie Rose.
"There are about 40 staff that I've never even seen," she told Prolific North, confessing that for the first time, she recently saw a member of staff whose name she didn't know.
Despite the rapid growth of the agency, which offers technical SEO and creative marketing, Rose said she still feels the company could grow even faster as the lockdown eases.
"I feel like the business is waiting to be let loose, and despite us growing at a rapid pace, in the next year we're going to see something massive," she said.
Breaking entrepreneurial stereotypes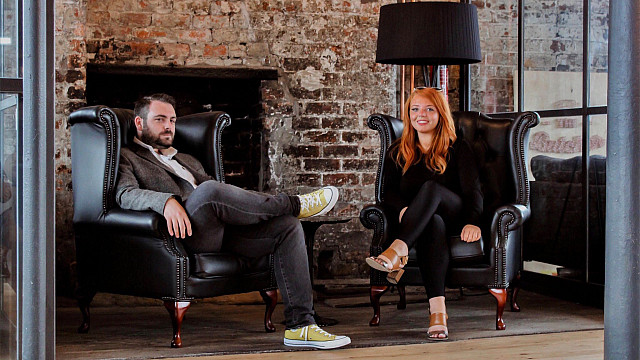 The 27 year old entrepreneur is modelling her own approach to business after fast-growth, high profile entrepreneurs who have come before her. She cites the likes of Social Chain's Steven Bartlett and US business influencer Gary Vaynerchuk as inspiration.
Like them, she too decided to create a vlog about her experiences and day-to-day work in a fast growing company, but the decision was not without reservations.
"Not many women, especially in marketing, were vlogging. I wondered if there were not many women in marketing because there aren't many women CEOs, or if they had tried it and haven't got the pick-up," she said.
"I had this thing holding me back, which was that maybe it just doesn't work for women. People aren't that bothered about what we have to say about marketing or building a business."
Ever the entrepreneur, Rose decided that the lack of female business influencers on YouTube was an opportunity, and "jumped into it".
As her channel nears its first 1,000 followers, Rose said "I've realised I was completely wrong in that assumption, but I think it's just because I've never seen it done before."
"I was always hesitant about whether I'd be able to succeed as a female CEO in SEO. I always had doubts."
She said when the company first launched in 2019, some people from the SEO industry criticised her gender and age.
"It was very interesting how much stick I got as a woman in comparison to [co-founder] Stephen Kenwright [pictured above], even though we're 50/50 founders."
But the success of the company has answered those doubts, she said. "People are starting to respect how much we've achieved and how good we are at our jobs".
The company is 68% female, and those staff make up 70% of management. "It just naturally happened, and it's nice to see that we have a good mix" she said.
Newsjacking the world
The agency has made waves in recent months with a new approach to viral stunts, designed to grab the attention of potential big-name clients.

Rather than waiting to secure these clients, Rise At Seven instead seizes the best opportunities it sees and does the work on the brand's behalf, for free.
These have included a fake IKEA advert for the 'BERNIË' folding chair following the now famous photo of a bemittened Bernie Sanders, which went viral across LinkedIn and Twitter, gaining multiple retweets, shares and seven thousand likes.
When the billboard campaign for Marmite's exploding jars gained traction, Rose and her team photoshopped an Autoglass van into the photo.
Rose claims that the ad "went bigger than the original Marmite ad".
But, she said "we don't work with Autoglass. We sent that to them and said you're welcome."
"It puts us in front of brands that we want to work with. We have gone with a very disruptive approach".
The company is taking the same approach with its clients too. Again, by tracking - and more importantly recognising - the trending topics with opportunity for reactive marketing, it created a series of codes for Animal Crossing players to add the brand's fabrics to their game.
How to go viral in 2021
Asked about how to go viral, Rose said the future is reactive marketing or 'newsjacking', which effectively means piggy-backing on that which is already viral.
"Number one is making it relevant to what's going on now," she explained.
"Basically I put IKEA with a trending topic, which was Bernie Sanders, and bang - it works."
But, where that new creative goes is just as important, she said.
"If you can get something that goes viral in the marketing world, such as other agencies sharing it and creatives talking about it, then that's when your mum sees it."
Rose said there was a bubble of creative marketers who will share creative marketing content they like, which in turn bleeds out into the wider world.
"We target the likes of The Drum and influencers in the creative space, and if we can get it trending there then it spreads it further, she said.
On the potential dangers of creating 'unofficial' campaigns, she said the internet at large is constantly playing with brand image, and that brands are "less protective at the minute. They are encouraging creativity."
So far the bold approach has worked. The company now counts UK clients including Missguided, Uswitch, GoCompare, and Cath Kidston.
But a third of its clients are now in the US, and include MyProtein US and Pretty Little Thing US, TechRadar, and DailyFX.
Rose said the pandemic had been important to securing these big clients.
"We can run a digital strategy from anywhere," she said. We don't have to have an office in America but it will help when the world opens up again."
Originally Rose said she planned to build out talent at the Sheffield and London offices so that her presence wasn't required, and focus on further US expansion.
Now, after realising her importance in company culture, she plans to go to the Chicago office to help grow its presence alongside a new senior leader.