23 March 2021
LOVE launches TV spot celebrating British farming for Red Tractor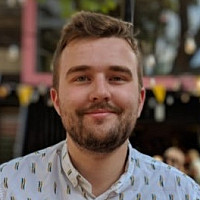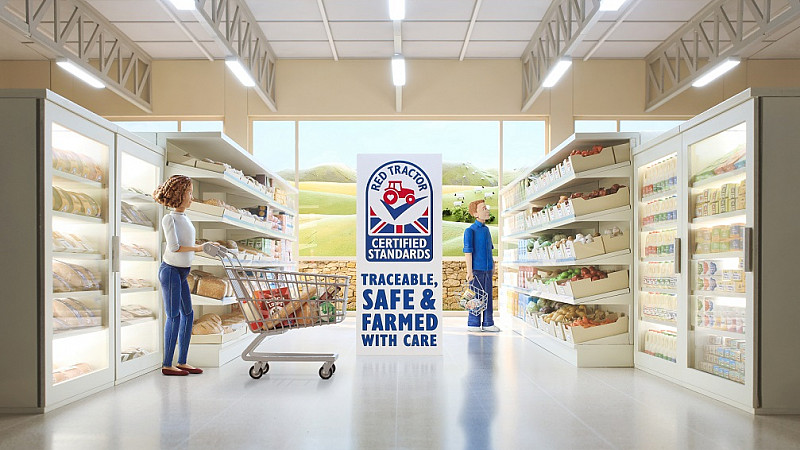 Manchester agency LOVE has launched a new advert for Red Tractor - a stop-motion film aimed at driving awareness of the standards label and its values.
The advert was broadcast for the first time yesterday (March 22nd) and will be seen across programmes including Coronation Street, Emmerdale, The Chase, Ant and Dec's Saturday Night Takeaway and Gogglebox.
It uses 2.5D stop-motion with hand-crafted miniatures, and explores the not-for-profit's core values through the eyes of a supermarket shopper trying to make better food choices.
It presents three different scenes along the shopper's journey including a country lane with sheep emphasising traceability; a greenhouse, focusing on food safety; and a cow shed to show produce is farmed with care - the three values of Red Tractor.
The advert was produced by LOVE with Loose Moose Productions, directed by Mole Hill. Its small-scale sets and characters were made in collaboration with animation studio Mackinnon & Saunders, which has provided work for Corpse Bride and Fantastic Mr. Fox.
To accompany the advert, LOVE also wrote a poem with the line "For peace of mind about what goes on your table. When you shop, just look for the Red Tractor label".
Head of Marketing and Commercial at Red Tractor, Richard Cattell, said: "Our farmers have enormous pride in the food they grow and rear to feed us, so it was important that this care was replicated in the production of this ad. LOVE's creative approach fitted perfectly with these values.
"Our previous advertisement [with LOVE] really chimed with consumers, so we're excited to bring back some of the characters and visual charm and hope that we can make supermarket navigation for those shoppers who are looking for food that is safe, traceable and farmed with care, that bit easier."
Kevin Phillips, Creative Director at LOVE, added: "We really enjoyed working on the latest Red Tractor advert, using creative storytelling to articulate the brand's ethos in a fun and accessible way. The medium of stop-motion was an important part of the message, making the work that Red Tractor does - and what its seal of approval means - clear and understandable to the mainstream shopper."