28 May 2021
Former Netsells Marketing Director sets up Tech Marketing Consultancy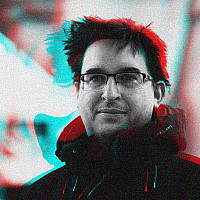 Bethan Vincent, the former Marketing Director at Netsells and Marketing Manager at Bytemark has set up a new marketing consultancy in York.
Operating under her own name, the consultancy will provide consultancy to tech companies seeking to scale and accelerate their growth. This will be through brand and performance marketing.
"I'm extremely passionate about growing York's tech sector and inspiring others. I believe this industry is a key part of 'levelling up' the city and providing high-value employment for generations to come," she explained.
"The pandemic has taught me that there's no 'right time' to do anything risky. With that in mind, the decision to jump into the unknown became easier.
"After experiencing first-hand the challenges of effectively marketing technology companies, I knew that I could make a real impact by providing my services and expertise to more businesses."
The Women in Tech advocate has recently been accepted onto the Phase One Incubator Programme at York Science Park.