16 April 2021
Equinox produces My Bridlington to support tourism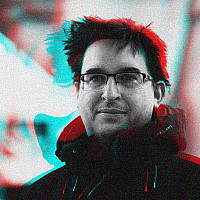 Equinox Film and TV has produced a series of films to boost tourism in Bridlington and the surrounding areas.
The MediaCityUK-based company was appointed by East Riding of Yorkshire Council's tourism team.
The 'My Bridlington' campaign features four videos, each showcasing a local person living and working in the area.
"We have been working with East Riding of Yorkshire Council on their 'Visit Bridlington' multi-channel advertising campaigns, since 2018. It's a pleasure to apply our tourism advertising experience, and play our part in promoting the unique character and charm of this award-winning seaside town," said Sophie Finnigan, Producer at Equinox Film and TV Production.
"This 'My Bridlington' campaign further contributes towards positioning Bridlington as the UK staycation destination of choice."
Production has taken place over the last 18 months and will be released on social media.
"I am confident that Bridlington and the surrounding area will be at the heart of a boom in staycations this year, as restrictions are eased, and I am delighted that we are able to promote the area by investing in these wonderful new videos," added Councillor Richard Burton, leader of the council.