12 January 2021
Private equity firm Livingbridge appoints new Partner at Manchester office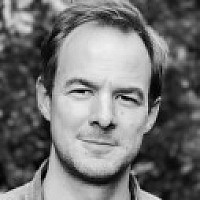 Private equity firm Livingbridge has appointed Manchester-based James Titmuss as Partner.
Titmuss joined Livingbridge's Manchester office in 2006 and has since worked on investments including On The Beach, inov-8, Giacom and Onyx Group.
He also played a central role in forging Livingbridge's partnership with Bright Futures Care, a leading provider of care and education to children and young adults with learning disabilities.
Livingbridge has also appointed Joe McGee to Associate Director and Yun Ma to Investment Manager at its London office.
Wol Kolade, Managing Partner of Livingbridge, said: "I am delighted to welcome James into the Partnership. His loyalty, extensive experience, and unique skillset have been invaluable in developing the strength of our Manchester office and the reputation of the firm more broadly over the past 14 years, and I wish him every success in his new role.
"These three promotions are a testament to our employees' capabilities and showcase our ethos of investing in and rewarding their individual growth and development."