10 November 2017
Aberfield sets up events division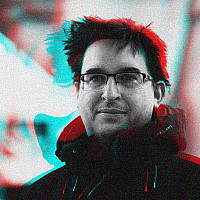 Aberfield has launched a specialist events management division, which it says will offer end-to-end events support.
It comes following the appointment earlier this year of Chloë Matthbury. Matthbury had been working as an event support service officer at Leeds Beckett University. Prior to that she was an events co-ordinator at Tebays.
"Our team has been delivering events for clients such as QHotels and York Central Partnership since we started five years ago, and we've seen a big increase in the demand from clients to incorporate events into their PR campaigns too. With the expertise in the team and Chloë's appointment it made sense to launch a specialist division," explained managing director Phil Reed.
Services will include venue sourcing, creative event design, delegate liaison and onsite management.
"This is a really exciting time for Aberfield and I'm thrilled to help launch the events division. With the audience-focused approach and the combination of PR and events expertise in the team, we can really maximise the impact an event has on a brand's audience," added Matthbury.