16 October 2017
TheBusinessDesk.com North West editor quits after a week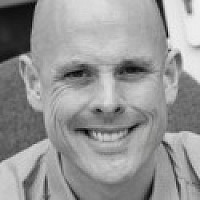 Helen Carter has quit as North West editor of TheBusinessDesk.com - just a week after starting.
Helen Carter
Last week Prolific North reported that Carter, a former Northern correspondent of the Guardian and North West Tonight journalist, had replaced Joanne Birtwistle at the regional business news title.
Birtwistle had been with TheBusinessDesk.com since its launch in 2008.
Editor Alex Turner told Prolific North: "We were looking forward to having Helen as part of our editorial team but she has now decided that the role wasn't right for her. We have parted amicably and wish her well for the future.
"We will resume our search for an experienced journalist to lead our North West team, and look forward to making an announcement in due course."
Carter, who is a visiting fellow in journalism at Liverpool Hope University and a long-standing judge at the 02 Media Awards, was only the third North West editor of the title in a decade.
When appointed she had said: "I am delighted to be joining TheBusinessDesk.com and my focus will be on producing well-written and engaging business news for the North West that really reflects the region and is of interest beyond.
"This is something I'm passionate about and I'm looking forward to the new role which is full of opportunity."