30 October 2017
Ocean restructure to lead to new staff and office in Manchester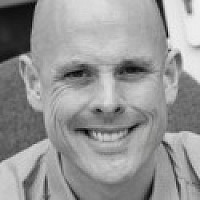 Ocean Group has announced changes that will lead to new staff and a new office in Manchester in the first quarter of 2018.
All entities will now fall under a single operating structure and be traded under the Ocean brand. The new structure takes effect immediately and be fully implemented by the end of 2017.
The realignment of the Ocean and Signature brands to the single Ocean brand will take effect from Q1 2018.     
Under the new structure, responsibility for all revenue streams will come under newly promoted co-chief revenue officers (CROs) James Harrison and Nick Shaw. In support, Andrew Gibson will head up trading operations across all specialist business and Chris Standish will have special responsibility for Piccadilly Lights and client partnerships. 
Additionally, 10 new sales executives will be recruited in the coming months to keep pace with expansion and to ensure service levels are maintained.
Manchester City Councils is expanding its partnership with Ocean through the expansion and upgrade of the Loop full motion street furniture assets.   
Ocean COO Stephen Joseph said: "Our key partners are expanding fast and this requires that we allocate our resources effectively in order to continue to deliver the world class service and commitment to quality that they have come to expect from Ocean over the years." 
CEO Tim Bleakley added: "The media landscape is experiencing radical change and as a business we need to embrace this change and ensure we are equipped to serve our customers in a way that helps them exploit the array of new opportunities."