23 October 2017
IF agency brings Little Treats to life with animation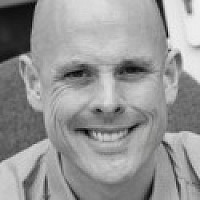 Manchester-based IF agency has created a short-form animation to support new brand 'The little Treats Bakery' and launch of its Lovingly Crafted Range. The range is a collection of decorated biscuits that demonstrate the brand's icing capabilities.
IF was charged with producing an animation to represent the personality of the brand and products, with particular focus on the new inspired range of character filled treats - whilst supporting existing licenced products and showcasing the new Little Chums.
Creative Director Jo Whiteley said: "As an agency, we're fully immersed in the brand, having spent the last year working alongside the client team to distil market & product insight into a distinctive proposition, brand identifiers and guidelines. This was however our first opportunity to bring the character of the brand to life – and that's what we did quite literally!
"Creating a script that emphasised the USP – starting with freshly baked real biscuits, that once iced take on a character of their own. The energy levels heightened by the music & animation style, giving the brand & products within bucket loads of personality."
The animation debuted at the Lunch Show (at Excel in London) and is expected to be featured on the website and a series of cut downs played out across a number of social channels throughout the year.
IF was established in 2006 and is an insight-led creative agency delivering pioneering data analytics, infectious brand ideas and seamless multi-channel activation campaigns across retail, leisure and financial services sectors. Clients include: Greene King, Spirit Pub Company, Mothercare and Knowsley Safari.