31 March 2017
Six-strong shortlist revealed for University Entrepreneurs Challenge at Educate North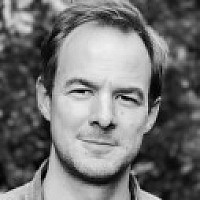 A Lancaster based company that teaches Jiu Jitsu and kickboxing will battle with five other businesses to win this year's University Entrepreneurs Challenge.
Six university start-ups have been shortlisted to take part in the event, which is run in conjunction with the prestigious Educate North and UK Leadership Awards and Conference.
The event is run in association with The Telegraph Media Group and Prolific North and will take place on April 27th in Manchester.
Now in its third year, it is also supported by the University of Central Lancashire, The Alliance Manchester Business School's Enterprise Centre and the university's agent for intellectual property commercialisation, UMIP.
Judges will seek to find the best and most impressive businesses that have been founded by graduates, undergraduates, postgraduates or staff from the HE sector across the North of England.
Last year's event was won by Chester-based social enterprise Big Heritage.
"Every year the standard of entries gets stronger and stronger," said Rob McLoughlin, the founder of both Educate North and the University Entrepreneurs Challenge.
"Championing new enterprise is a major priority, bringing jobs, investment and kudos to the north. Universities are the birthplace of new and exciting concepts which need nurturing, developing and financing to help turn them into tomorrow's success stories."
The shortlist includes:
The University of Liverpool's Farm Urban, a social enterprise using aquaponics (growing fish and plants together without soil) to engage and inspire people to connect with their environment.
Liverpool John Moores University Unit3 Design Studio providing architecture, graphic design, model making, visualisations and marketing services.
York University's SkillsForge, providing commercial software as a service solution to more than 20 universities.
Durham University's White Bear ebikes, an electric bike manufacturer and distributor.
Lancaster University's Kaizen Academy, a Brazilian Jiu Jitsu, Kickboxing and Mixed Martial Arts facility, founded with the aim of professionalising, modernising and improving the experience of learning martial arts.
The University of Manchester's Russell Food, a company committed to building and creating new and innovative healthy food distribution and supply chain methods.
Hosting the event will be David Taylor, the University of Central Lancashire's Pro-Chancellor and Chairman of the Board.
The judges include Phil Hodari, an early investor in Graphene, the world's first 2D material developed by The University of Manchester, Jenny Stewart of Liverpool and Sefton Chamber of Commerce and Investment Banker Laurie Pinto.