13 January 2015
Thursday 15 January: Open evening for the Manchester MMU/Prolific North Postgraduate Certificate in Digital Comms Management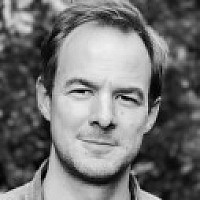 The final open evening for people interested in joining the Manchester 2015 cohort of the MMU/Prolific North Postgraduate Certificate in Digital Communications Management Course will be this Thursday, January 15, from 5.30pm to 7pm.
It will take place at MMU Businesss School and will provide comprehensive information about the course content, structure and assessment, preparing for your university experience and application guidance.
You will have access to representatives from both Prolific North and MMU who can help with any questions you might have.
To book your place, click on the below link:
The 2015 cohort follows the inaugural launch of the course in January last year - you can read what some of the 2014 cohort thought about it here.
The six-month course is aimed at communications professionals across the North, and begins next month. It will combine detailed insight into digital communications practice alongside pragmatic leadership training.
Confirmed guest speakers for the Manchester course include Tony Foggett (MD and co-Founder at Code ComputerLove), Andy Garner (Managing Director at MMS and former Head of Sales at News International), Neil Martin (Commercial Director at Havas Lynx), Cat Lewis (Owner, CEO and Executive Producer at Nine Lives Media), Chris Conlan (MD at Love Creative), Nicky Unsworth (CEO and Owner at BJL Group).
Places on the course are limited, so those interested in applying are urged to move quickly. Full course information, alongside registration details, can be found here.