02 September 2014
Only a few days until the shortlist is announced for the Northern Marketing Awards 2014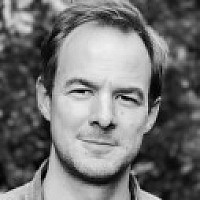 It's just over a week until the shortlist is announced for this year's Northern Marketing Awards, to be held on Thursday 16 October.
We'll unveil the nominees on Wednesday, September 10, with a total of nine sector-specific categories, six broader campaign categories and three team/agency awards up for grabs - with a grand prix winner to be announced on the night.
This year's event saw almost 190 entries submitted overall - a significant increase on last year's total of 130 - and ticket sales are well up on last year too. If you haven't got a ticket yet, you can buy one here.
Entries have come from a wide variety of companies, organisations, institutions and agencies from across the North and include many of the North's biggest brands. The judging panel is due to meet on September 9.
And don't forget the night will come with added interest this year with the appearance of John Matlby, the CEO of the soon-to-be-relaunched Williams & Glyn bank, as keynote speaker.
The two headline partners of the Northern Marketing Awards are Click Consult and Bytemark Hosting with individual categories supported by Better Placed Recruitment, Heawood Research, Lion Eyes TV, theEword, tecmark and MMU Business School.
The industry trade support body NABS is the Awards charity partner.
In the meantime, thank you to all the companies, organisations and agencies who invested significant time preparing their entries and we look to seeing many of you - and other interested marketers and marketing services providers - at what will undoubtedly be the largest gathering of Northern marketers in 2014 at the awards dinner on Thursday 16 October. 
The Northern Marketing Awards 2014
The two headline partners of the awards are Click Consult and Bytemark Hosting.
 The Northern Marketing Awards 2014 – the categories
IT, Telecoms & Technology Campaign of the Year
Not-for-Profit Campaign of the Year
Property & Construction Campaign of the Year
Sport Campaign of the Year
Tourism & Leisure Campaign of the Year
Low Budget Campaign of the Year
Sustainable/Green Campaign of the Year
Best In House Team