26 September 2017
Sheffield agency gets teeth into new British Orthodontic Society identity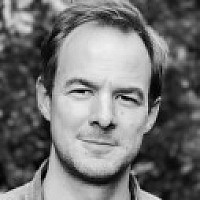 Sheffield's GDA Creative Marketing has created a new brand identity for the British Orthodontic Society.
The agency's brief was to create a "fresh, forward-looking" identity which would help to reinforce its reputation as the leading voice for orthodontics in the UK.
The new identity was unveiled at the 30th British Orthodontic Conference in Manchester on September 14.
The project follows GDA's successful branding work for the 2015 World Orthodontic Conference in London, the biggest event in the orthodontic calendar.
"The British Orthodontic Society is a long-standing and respected society and we were delighted to help them create a reinvigorated identity," said GDA MD Alistair Farrant.
"GDA are building a big reputation within the sector, but branding the BOS itself is the most high-profile project to date".
Alison Murray, chair of BOS, added: "It felt like the right time to refresh the brand we created in 1994 to reflect an integrated, forward-looking Society."