22 September 2017
Aberfield wins Skills Support brief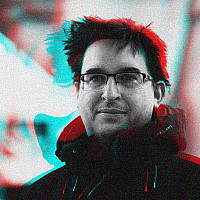 Aberfield Communications has been appointed to raise awareness of Skills Support for the Workforce across several UK regions.
The Leeds agency was selected by Calderdale College, which is one of the primary contractors for the training programme. It works across Leicestershire, Cheshire and Warrington, Lincolnshire and the Black Country, which is where Aberfield will aim its PR and marketing campaigns.
It operates by helping SMEs identify and fill skills gaps to support business growth through free skills training. Across the identified areas, there is a fund of £30m available.
"The programme is essential in helping small to medium businesses achieve ambitious growth plans.  Given the limited time-scales for the funding, our aim is to make more businesses aware of the opportunity and to increase uptake of the funds whilst they are still available," explained Jenny Wilkinson, senior PR consultant at Aberfield. 
The agency will use an integrated campaign, including media relations and advertising to promote the schemes and the benefits of up-skilling.
"As this training is funded with European money this is the last project of its kind, so ensuring we have a strong PR and marketing campaign that allows us to reach out and engage with SMEs is vitally important," added Ebrahim Dockrat, external funding director of Calderdale College.