10 May 2017
Born + Raised hits new heights with trampoline park launch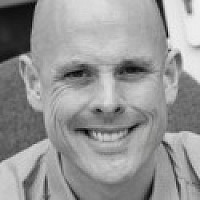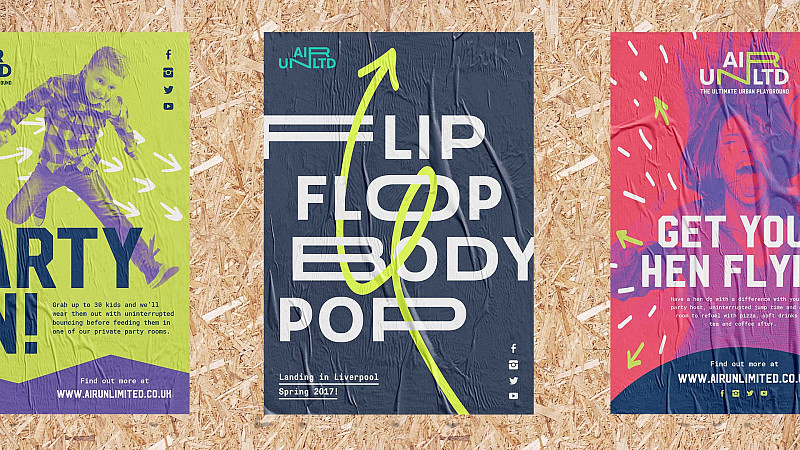 Sheffield agency Born + Raised has launched the brand for a new trampoline park.
Air Unltd opens this week in Speke, Liverpool, and includes 110 trampolines, a ninja-style activity area, total wipe out machine, augmented reality rock climbing walls and the UK's longest trampoline tumble tracks.
Born + Raised was appointed to create the name, brand identity and brand proposition for the company, as well as rolling it out.
Creative Director Bew Knox said: "The client was central to our strategic workshop and we uncovered some fantastic insights together. This enabled us to quickly arrive at a relevant, unique and protectable brand name and proposition.
"The workshop findings were also invaluable in defining the creative approach to the brand identity. It's fun, energetic and full of movement, which perfectly represents the offer, but also the ethos of the whole company.
"The tone of voice and language of the brand hits the mark beautifully and flexes between parents and kids depending on the channel and context of the customer journey. We're looking forward to developing the brand further and to the success and growth of Air Unltd."
Air Unltd founder Calum Heyes added: "The Born + Raised team got what we're about straight away - Air Unltd, as a name and a brand, sums us up perfectly and gives us the perfect platform to expand from.
"We are delighted with our new identity, branding and interiors. We're really excited about opening Liverpool's newest, biggest and best urban playground - a great place for kids to grab some air time rather than screen time!"