03 April 2017
SALT spreads to London as business continues to grow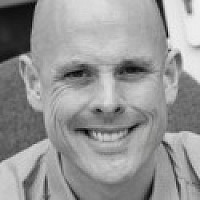 Leeds-based technical marketing agency SALT has opened a new office in London.
The company started from a small loft office in Leeds in late 2014, but has moved to bigger premises twice in as many years.
Director John Ward, who joined last October, said: "London is naturally a strategic place for us, so we can help service our current clients at home and internationally. Having a location within the city gives our teams greater flexibility to work closely with our clients.
"We are working alongside a number of design & development agencies who are looking for technical SEO excellence and a team who can support them when building large scale websites.
"As a pure play technical performance agency it is important to be at the heart of one of the most important cities in the world and in the creative heartland of Farringdon."
Co-founder Reza Moaiandin (above, left) added: "As one of the few agencies who is pure play technical and one of the first to have a dedicated cyber security team, London is the next logical step for us.
"By having our doors open in London, we can work even more closely with our clients in London who appreciate the importance of great technical architecture and cyber security."