09 November 2016
Media Agency Group launches campaign for European Bartender School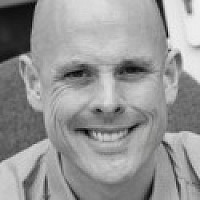 Media Agency Group has launched a nationwide advertising campaign targeting prospective students for the world's leading bartender school.
The campaign for European Bartender School (EBS) will combine digital, mobile and radio advertising.   Universities and high-footfall areas are being targeted by EBS, with a range of outdoor advertising across the country in cities including Manchester, Sheffield and Leeds.
EBS has been dedicated to training professional bartenders since 1999 and there are over 25 EBS schools situated around the world.
Ray Slater Berry, Head of Creative Strategy for EBS, said: "This is the largest offline campaign we've ever done. We're hoping to reach new and wider audiences by exploring different marketing avenues with MAG. We aim to continue changing the bartending industry for the better, heightening expectations on what it takes to be a bartender."
John Kehoe - MD of Media Agency Group, which has an office at Salford Quays - added: "We constructed a strategically-planned campaign to allow EBS to reach potential students across a wide range of highly-effective formats. By combining mobile, video and radio advertising with other traditional formats, we've ensured EBS have all bases covered and speak to prospective students in universities and cities across the UK."